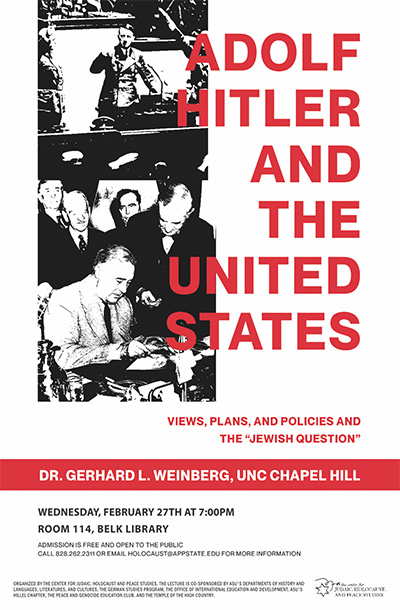 Prominent Military Historian and German-Jewish Refugee Gerhard Weinberg to Speak at ASU (Rescheduled Event from September)
On Wednesday, February 27, the Appalachian State University and broader communities are invited to a public lecture by Dr. Gerhard L. Weinberg, the William Rand Kenan, Jr., Emeritus Professor of History at the University of North Carolina at Chapel Hill. His lecture is entitled "Adolf Hitler and the United States: Views, Plans, and Policies and the 'Jewish Question'" and will start at 7:00 pm in Belk Library and Information Commons, Room 114. The event is free of charge and no tickets are required (The lecture was originally scheduled for September 2018, but had to be canceled due to the incoming hurricane).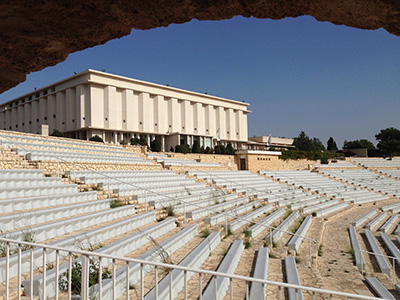 The Center invites the public to its first off-campus academic conference in Akko, Israel. Organized in partnership with the Holocaust Studies Program at Western Galilee College and the USC Shoah Foundation Center for Advanced Genocide Research in Los Angeles, the "Future of Holocaust Testimony" Conference brings together dozens of scholars from around the world to shed light on this important topic as we are approaching a time with no living Holocaust survivors in our midst. The meeting takes place on the campus of Western Galilee College and the Ghetto Fighters' House Museum and Archives from March 11-13. All events (in Hebrew and English) on March 13 are open to the public. For more information, contact the Center at 828.262.2311 or holocaust@appatate.edu.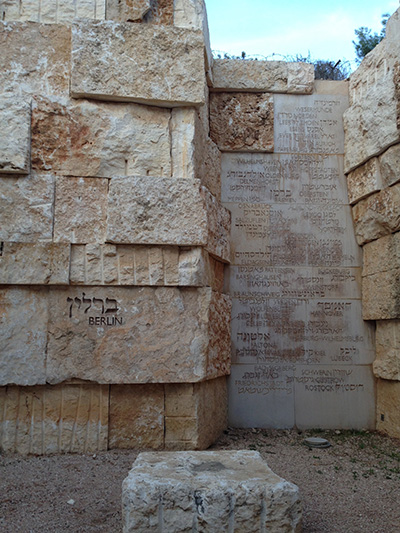 Thursday, May 2, Yom HaShoah (Holocaust Memorial Day), the Center for Judaic Holocaust, and Peace Studies along with the Temple of the High Country and ASU's Hillel and AEPi chapters will organize a public reading of the names of European Jews murdered by the Germans and their allies during the Holocaust. Weather permitting, this reading will take place from 10:00 am until 6:00 pm in the outside square between ASU's Belk Library and the University's Bookstore in Plemmons Student Union (end of College Street). It is followed by a commemoration march from campus to the Temple of the High Country, where a ceremony concludes the day's events.