The current events include several guest speakers, and our annual film series.
Upcoming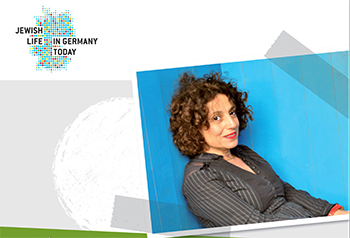 Opening Postponed (to Sept. 18) -- From September 12 until October 3, the traveling exhibition "Jewish Life in Germany Today" will be on display on the first floor of Plemmons Student Union on 263 Locust Street on the ASU campus. It brings together a cacophony of voices from Jews in the Berlin Republic, ranging from Michael Blumenthal, the Founding Director of the Jewish Museum in Berlin, to Adriana Altaras, an actor and stage director, who was involved in interviewing survivors for the Shoah Foundation.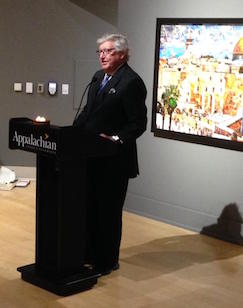 On September 25 at 4:30pm, Klaus Becker, the honorary consul of the Federal Republic of Germany for North Carolina, will discuss the German federal elections and the rise of the right-wing and anti-semitic party Alternative for Germany. Provost Dr. Darrell Kruger will also offer remarks on the current exhibit on Jews in Germany today. Afterwards, the Center will host a podium discussion featuring Julia Schmidt and Center director Dr. Thomas Pegelow Kaplan on the rise of anti-semitism in Germany. Due to the rise in anti-Jewish hostilities, Schmidt who belonged to the Jewish community in Bonn, recently left Germany and immigrated to the United States. A reception follows both events which will take place at the Blue Ridge Ballroom 201 AB at Plemmons Student Union.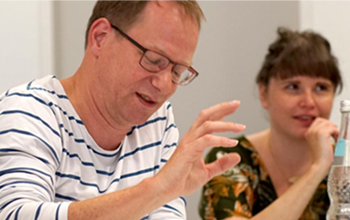 On September 25, the Center welcomes Prof. Till van Rahden, the incumbent of the Canada Research Chair in German and European Studies at the Université de Montréal, Canada, to ASU. Prof. van Rahden will give an evening lecture entitled "History in the House of the Hangman: How Postwar Germany Became a Key Site for the Study of Jewish History" at 7:00 pm at Plemmons Student Union (free and open to the public). His work on rebuilding democracy in West Germany after the Nazi dictatorship and genocide will also be at the center of the Center's next lunch colloquium at 12:00 noon on September 25 (RSVP required). His visit takes place in conjunction with the "Jewish Life in Germany Today" exhibition at Plemmons Student Union.