Upcoming Events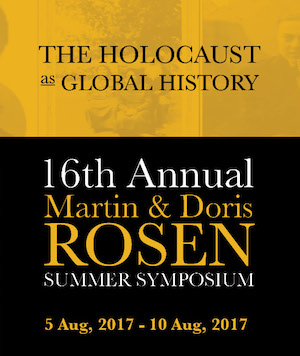 16th annual Martin & Doris Rosen summer symposium will take place from August 5 until August 10 in Boone's Courtyard Marriott close to the ASU campus at 1050 Highway 105. The focus of this year's symposium is on the Holocaust as Global History with an emphasis on past and present refugee crises. Speakers include Holocaust survivor Ralph J. Preiss and Rwandan genocide survivor Eugenie Mukeshimana.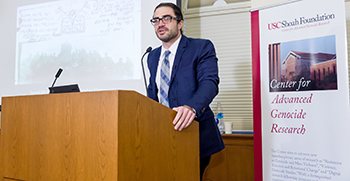 At 7:00 pm on Monday, August 28, Dr. Jared McBride (UCLA), a Holocaust scholar who specializes in the regions of Russia, Ukraine, and Eastern Europe, will give a talk on "Constructing a Micro-history of the Holocaust in Western Ukraine." A recipient of the USC Shoah Foundation Center for Advanced Genocide Research's Douglas and Margee Greenberg Research Fellowship, McBride will also offer a lunch-time workshop on how to use the Foundation's Visual History Archive in research and teaching (co-organized with USC Shoah Foundation Center for Advanced Genocide Research).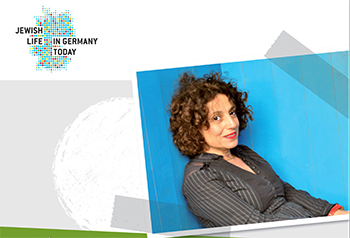 From September 12 until October 3, the traveling exhibition "Jewish Life in Germany Today" will be on display on the first floor of Plemmons Student Union on 263 Locust Street on the ASU campus. It brings together a cacophony of voices from Jews in the Berlin Republic, ranging from Michael Blumenthal, the Founding Director of the Jewish Museum in Berlin, to Adriana Altaras, an actor and stage director, who was involved in interviewing survivors for the Shoah Foundation.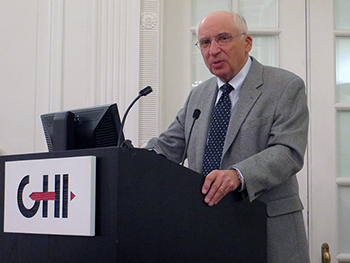 At 7:00 pm on September 21, Prof. Konrad H. Jarausch, the Lurcy Professor of European Civilization at UNC-Chapel Hill, will give an evening lecture on twentieth-century biographies of German Jews. His talk will also serve as a keynote address for the "Jewish Life in Germany Today" exhibition that will be on display at Plemmons Student Union.
Recent Events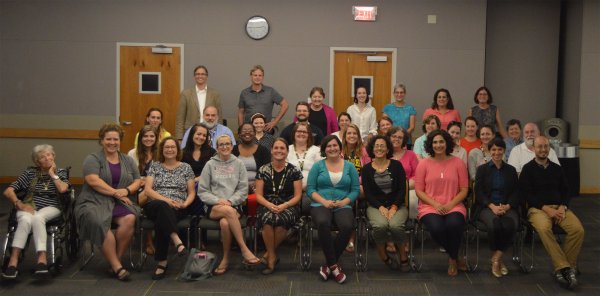 See photos from the 15th Annual 2016 Martin & Doris Rosen Holocaust Summer Symposium, July 23-28, 2016