Recent Events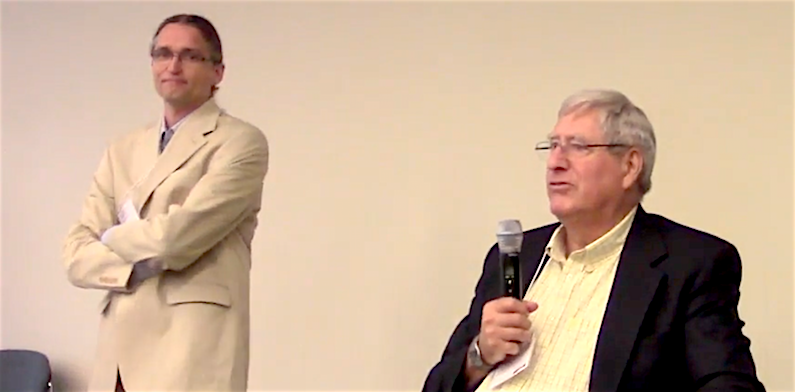 Full-length recordings of past events are available in our on-line holdings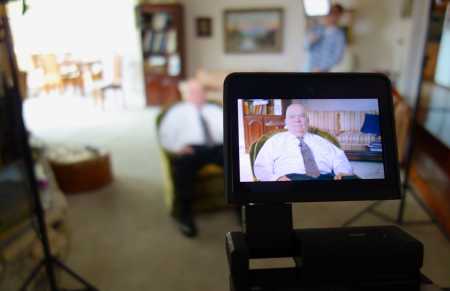 Full access for ASU students, faculty, staff, and community users registered with the library
Upcoming Events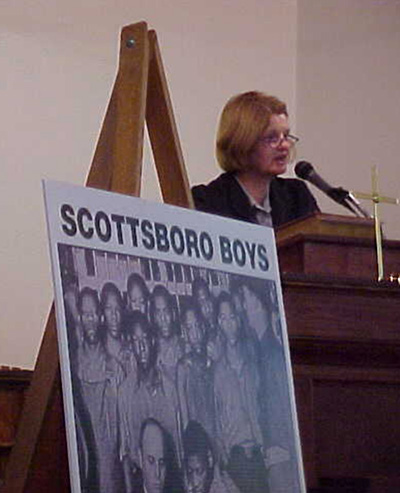 Immediate Past President of the North American Conference on British Studies Prof. Susan Pennybacker Speaking at ASU
Organized by the History Department, University Libraries, and the Center for Judaic, Holocaust, and Peace Studies (with the generous support of Bill Rhinehart), Susan Dabney Pennybacker, the Chalmers W. Poston Distinguished Professor of European History at UNC-Chapel Hill, will give a talk entitled "Exile and Refuge in Postwar, Late Empire London" on Thursday, April 25. It will take place at Belk Library, Room 114, and start at 7:15 pm. The talk is based on her fascinating book-in-progress, entitled Fire By Night, Cloud by Day, hat examines the movement of individuals between metropolitan London and South Africa, Trinidad, India, and Europe between 1945 and 1994. Pennybacker presently works in archives in the UK, New Delhi, Port of Spain, Cape Town and Johannesburg. Her work also involves ethnographic study through oral history interviews, and visual media sources, especially documentary photography and film. Open to the public. No tickets required.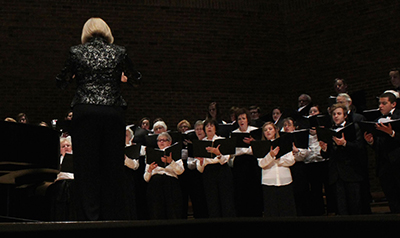 Donald McCullough's Holocaust Cantata: Songs from the Camps Performed on Campus
The campus and High Country communities are invited to a concert by the
Appalachian Chorale, a combined student/community choir of some 85 members, that evolves around the performance of American composer Donald McCullough's Holocaust Cantata: Songs from the Camps. The Cantata, which had its world premiere in 1998, is based on materials drawn from the archives of the United States Holocaust Memorial Museum. The Center for Judaic, Holocaust, and Peace Studies collaborates with choir director Dr. Linda Larson (Hayes School of Music) to make this important event a success.
Scheduled for 8:00 pm on April 30, in Rosen Concert Hall on the ASU campus, the performance also marks the beginning of ASU's annual Week of Remembrance that culminates in Yom HaShoah on May 1-2. The Appalachian Chorale will be joined by two guest choirs, the Appalachian Glee Club and the Appalachian Treble Choir. The performance of the Holocaust Cantata will feature Dr. Ellie Wee on cello and Aaron Ames on piano. Vocal soloists include mezzos Nicole Sonbert and Meg Stohlmann, and there will also be spoken text read by members of the community. For more information, contact Linda Larson at larsonll@appstate.edu or the Center at holocaust@appstate.edu or 828.262.2311.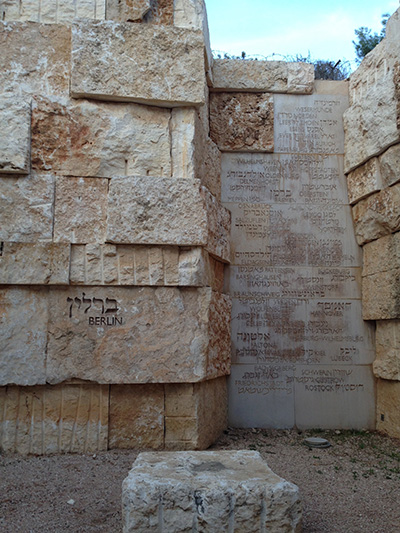 Thursday, May 2, Yom HaShoah (Holocaust Memorial Day), the Center for Judaic Holocaust, and Peace Studies along with the Temple of the High Country and ASU's Hillel and AEPi chapters will organize a public reading of the names of European Jews murdered by the Germans and their allies during the Holocaust. Weather permitting, this reading will take place from 10:00 am until 6:00 pm in the outside square between ASU's Belk Library and the University's Bookstore in Plemmons Student Union (end of College Street). It is followed by a commemoration march from campus to the Temple of the High Country, where a ceremony concludes the day's events.
To sign up for a reading spot, please follow this link and add your name to the calendar