Recent Events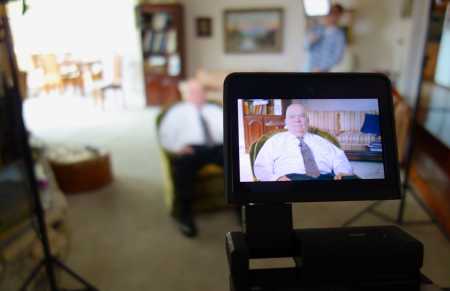 Full access for ASU students, faculty, staff, and community users registered with the library
Upcoming Events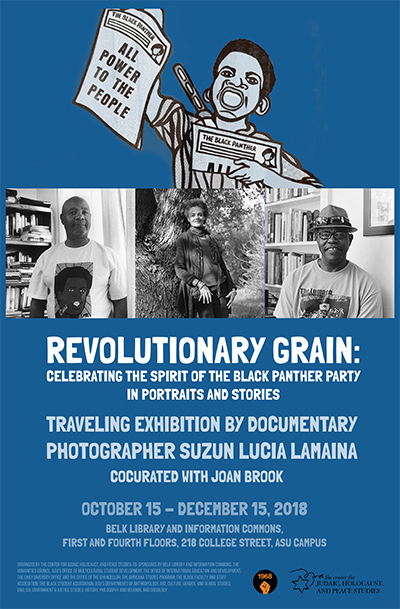 Center Program on Black Freedom Struggle and Black Panther Party
ASU's Center for Judaic, Holocaust and Peace Studies is hosting a reception and panel discussion on "Revolutionary Grain: Celebrating the Spirit of the Black Panther Party in Portraits and Stories" in Belk Library, Room 114, on Wednesday, Oct. 17, 7:30-9:00 p.m.The panel includes BPP veterans Barbara Easley Cox (International Section); Billy X Jennings (Oakland headquarters), and John R. Hayes (Winston-Salem chapter). It is part of the program accompanying -- with Belk Library and Information Commons -- a travel exhibit by California-based photographer Suzun Lucia Lamaina, which will be on display at Belk library from October 15 until December 15. Lamaina spent five years traveling the country to meet with and take portraits of veterans of the 1966-founded party. The exhibit is geared to engage community audiences and students and "create a dialogue with them about the Black Panther Party." The event, which is also part of the Center's series to commemorate and critically appraise the global uprisings of 1968, will shed light on past and present racism across the United States, police violence and community responses, and the challenges of political organizing and coalition building, especially Jewish-African-American collaborations. The events co-sponsors include ASU's Office of Multicultural Student Development, the Office of International Education and Development; the Africana Studies Program; the Black Student Association, and many others.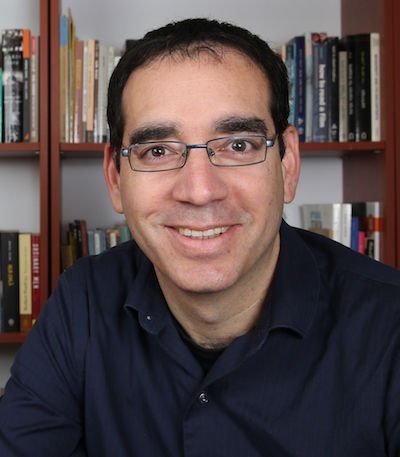 Hebrew University Center Director to Speak at ASU
The Center is pleased to invite the ASU and broader High Country communities to a public lecture by Jerusalem-based Prof. Ofer Ashkenazi on Monday, November 5. The lecture will focus on "Jewish Photography in Nazi Germany." Prof. Ashkenazi, a UC Berkeley-trained film studies scholar, is the chairman of the Richard Koebner Center for German History at the Hebrew University, Israel. The lecture will start at 7:00 pm (place to be determined). It is free of charge and no tickets are required. The Center will also organize a research colloquium with Prof. Ashkenazi. For more information, call 828.262.2311.