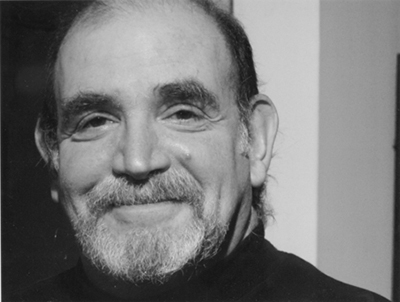 Center Program with Leading Oral Historian and Expert on Holocaust Survivor Testimonies
The Center for Judaic, Holocaust, and Peace Studies invites to a public online presentation by renowned oral historian and Holocaust studies scholar Dr. Henry ("Hank") Greenspan, Lecturer Emeritus, Residential College, Social Theory and Practice Program, University of Michigan--Ann Arbor. His presentation entitled "Reflections from Fifty Years of Listening to Holocaust Survivors: Contrarian Views" will start on Tuesday, October 6, at 7:00 pm on ZOOM. Dr. Greenspan has been interviewing, teaching, and writing about Holocaust survivors since the 1970s. Rather than one-time "testimonies," his approach has been to meet with survivors in sustained conversation: over months, years, and, in a few cases, decades. He is the author of the influential study On Listening to Holocaust Survivors: Beyond Testimony, which details his approaches In addition, Dr. Greenspan is a psychologist and playwright. He has performed his award-winning play, REMNANTS, at more than 300 venues worldwide.
From 11:00 am - 12:30 p.m. on the same day, Dr. Greenspan's broader work will be featured in the Center's second F'20 Lunch Research Colloquium (also on ZOOM). Like all colloquia, it is based on two pre-circulated publications by our guest -- in this case some of his award-winning essays -- that all participants will read before the start of the session.
Like (almost) all Center events, these online programs are free of charge and open to the public. To get the link for either one of these ZOOM meetings, copies of the colloquium texts, and more information about the events, please contact the Center at 828.262.2311 or holocaust@appstate.edu