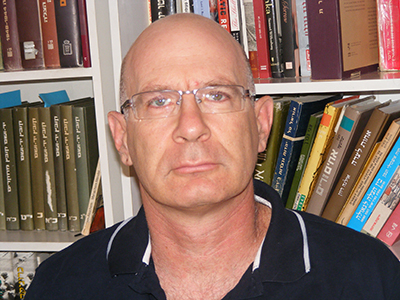 Center Lunch Colloquium: Prof. Amos Goldberg (Jerusalem) on the Holocaust and the Nakba
The Third Center Lunch Colloquium features the influential work by Dr. Amos Goldberg, Associate Professor at the Department of Jewish History and Contemporary Jewry and the head of the Research Institute of Contemporary Jewry at The Hebrew University of Jerusalem, Israel. The ZOOM-based colloquium will take place on Monday, Oct. 19, 1:00 – 2:30 p.m. Dr. Goldberg will join us from Jerusalem. The event will focus on his important co-edited (with political theorist Bashir Bashir) collection entitled The Holocaust and the Nakba: A New Grammar of Trauma and History (Columbia University Press 2018). This volume introduces a new and original frame for a productive conversation about the Holocaust and Nakba, the 1948 mass flight and expulsion of Palestinian Arabs.
Prof. Goldberg is an Israeli cultural historian whose work is interdisciplinary in nature. His studies focus on the history of the Jews in the Holocaust as well as on Holocaust memory and historiography. His many other publications include Trauma in First Person: Diary Writing during the Holocaust (Indiana University Press 2017). He also led and functioned as a co-writer of the four-volume series Years Wherein We Have Seen Evil: Selected Aspects in the History of Religious Jewry during the Holocaust (Yad Vashem).
Organized by the Center for Judaic, Holocaust, and Peace Studies, the event is co-sponsored by ASU's Department of History, Interdisciplinary Studies, and Philosophy and Religion, the AEPi chapter, and the Peace and Genocide Education Club.
For more information, to receive the texts for the colloquium and the Zoom access link, please contact the Center at holocaust@appstate.edu or 828.262.2311.