Online Programs with Eminent Israeli-American Holocaust Scholar Prof. Omer Bartov (February 8)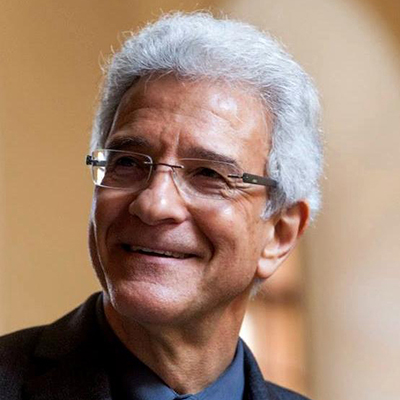 Online Programs with Eminent Israeli-American Holocaust Scholar Prof. Omer Bartov (February 8)
The public is invited to the first 2021 Center Research Colloquium on Monday, February 8, 11:00 am - 12:30 pm EST (17:00-18:30 Uhr MEZ). The event features Dr. Omer Bartov, the John P. Birkelund Distinguished Professor of European History at Brown University, and his research on a range of topics from the Holocaust in Eastern Europe to the Jewish-Palestinian conflict. The colloquium is co-organized by he Center for Judaic, Holocaust, and Peace Studies, Appalachian State University, United States, and the Center for Reasearch on Antisemitism, Technical University of Berlin, Germany, with ASU's Department for Languages, Literatures and Cultures. To prevent community spread and to keep everyone safe, this program will take place on ZOOM.
Professor Bartov, who ranks among one of the leading and most accomplished Holocaust studies scholars worldwide, holds degrees from Tel Aviv University, Israel, and St. Antony's College, Oxford, UK. He has served as a professor, guest professor, and visiting scholar at many universities and research centers in the U.S., Germany, Israel, Taiwan and elsewhere. Since 2000, he has held the John P. Birkelund Distinguished Professorship of European History along with Professorships in History and German Studies at Brown University. Prof. Bartov first made his mark with much-noted research on the Nazi indoctrination of the Wehrmacht and the crimes it committed in World War II, resulting in his books The Eastern Front, 1941-1945 (1985) and Hitler's Army (1991). He subsequently turned to the links between total war and genocide, which he analyzed in his books Murder in Our Midst (1996), Mirrors of Destruction (2000), and Germany's War and the Holocaust (2003). Among his many other books and edited collections are Erased: Vanishing Traces of Jewish Galicia in Present-Day Ukraine (2007), an examination of the politics of memory in West Ukraine, and Anatomy of a Genocide: The Life and Death of a Town Called Buczacz (2018), a microhistory of ethnic coexistence and violence. Anatomy of a Genocide received the National Jewish Book Award and the Yad Vashem International Book Prize for Holocaust Research, among others, and has been translated into several languages. Reflecting his new interest, Bartov's forthcoming work entitled Israel/Palestine: Lands and Peoples turns to the country of his birth.

Like all Center Colloquia, this event is based on (1) pre-circulated texts that we ask everyone to read prior to the meeting. Our guest will (2) give an introduction to the work, also situating it in the broader literature and highlighting some of the key insights. The event then will (3) mainly revolve around discussions of these texts and address all of the questions that participants may have. Towards the end of the colloquium, the focus will shift to (4) the participants and any questions they may have for our guest about their own research. To register for this ZOOM-based research colloquium, please click here.
For more information, please contact ASU's Center at 828.262.2311 or holocaust@appstate.edu and the ZfA at 01149.30.314.25851 or sekretariat@asf.tu-berlin.de respectively.
From 7:00 - 9:00 p.m. EST on the same day, Prof. Bartov will also give a public lecture entitled "Genocide from Below: Rewriting the Holocaust as First-Person Local History." For information and to get access to the ZOOM-based lecture, click here.
Like all Center events, these online programs are free of charge and open to the public.
Center Online Programming