Undergraduate Minors
The Center for Judaic, Holocaust and Peace Studies supports on- and off-campus student research. Recent assistance ranges from financial support of research trips to archives in the U.S., Poland, and Germany to Center-supported student presentations at the Beth David Synagogue in Greensboro, NC. Students who are working with the Center and/or have received support include: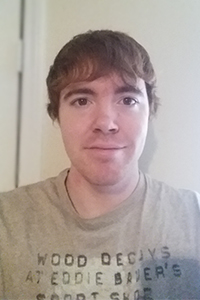 Eric Dollar is a senior and History BA major, as well as a minor in Judaic, Holocaust, and Peace Studies. He transferred to ASU in 2015 from Rowan-Cabarrus Community College. He is working on skilled forced laborers during the Holocaust, specifically at the Sachsenhausen concentration camp and the Volkswagen factory in the early 1940s. Thanks to the support of the JHP Program and the Center, he was able to conduct research at archives in Germany in Poland during Spring Break in 2017.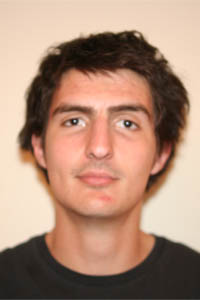 Owen Finnegan ('18) is a senior from Wilmington, North Carolina. He transferred to Appalachian State from George Mason University in Fairfax, VA. Owen is a History major with a concentration in National Security and Foreign Service accompanying a minor in Judaic, Holocaust, and Peace studies and he is also the treasurer of the Peace and Genocide Education Club. He has written on several topics within Genocide Studies, Ethnic Conflict/Revolution, and International Terrorism, including the Civil War in Sierra Leone, the Soviet invasion of Afghanistan as well as anti-semitism and social instability within the United Kingdom in the mid to late 20th century. He works with the Center to pursue his interest in preventing and reconciling war crimes and genocide. Owen plans to continue his education in this field after graduation, attending graduate school pursuing a M.A in History.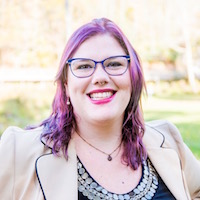 Mae Overstreet is a senior at Appalachian State University, completing departmental honors in each of her degrees, which include: a BA in Political Science, a BA in History, a BS in Political Science with a focus in International and Comparative Politics, and a BS in History with a multidisciplinary focus in National Security and Foreign Service. She is also completing two minors, one in Judaic, Holocaust, and Peace Studies and the other in Global Studies with a focus in Peace, Conflict, and Human Rights. While pursuing her undergraduate degrees, Mae is also participating in the Accelerated Admissions program, completing graduate-level courses for ASU's Master's program in International and Comparative Politics, which she will begin full-time in the Fall of 2019. Once she has completed her graduate degree at Appalachian State, Mae hopes to gain acceptance into a Holocaust and Genocide Studies doctoral program.
Mae's passion lies primarily in genocide studies, where she believes knowledge is the most powerful tool in preventing the future occurrence of the worst kind of evil. In the fall of 2017, she began research on the genocide of Native Americans in ninetheenth-century America, and she hopes to have her work published before graduating from ASU. Mae will travel to Brussels this year to study the European Union and further her research on the EU's ability to prevent genocides, particularly in Bosnia-Herzegovina. Next year, Mae hopes to travel to Israel with the Center for Judaic, Holocaust, and Peace Studies to enhance her knowledge of the Holocaust and gain valuable analytical skills as a historian of genocide. Mae will continue to broaden her research field as she begins her honors thesis in the summer of 2018. Here, she hopes to develop an advanced theoretical perspective of the social and psychological motivators that lead governments to commit genocides against indigenous peoples and the long-term effects these sentiments have on societies post-genocide.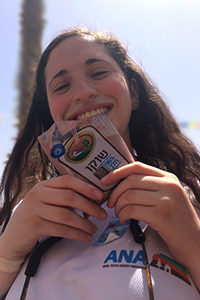 Sarah Perlmutter is a junior Biology major and a general business minor, a chemistry minor and a Judaic, Holocaust, and Peace Studies minor from Greensboro, North Carolina. She went on the March of the Living, an annual educational program which brings individuals from all over the world to Poland and Israel in order to study the history of the Holocaust and to examine the roots of prejudice, intolerance and hate. She went on the trip with her local temple, Temple Emanuel.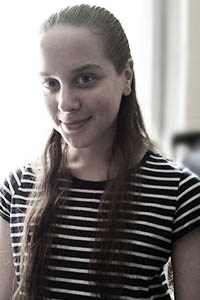 Chase Schleider is a junior majoring in History with a JHP minor. She graduated from North Lincoln High School in Lincolnton, NC, and came to ASU in 2015.

The prospect of minoring in Judaic, Holocaust, and Peace Studies is what brought Chase to ASU. Her interest in JHP Studies originated from a desire to learn more about her heritage. As her studies progressed, she realized just how important the study of history was.

"A JHP minor offers the opportunity," Chase has recently stressed, "to not only learn about the historical significance of the Holocaust but also the social, religious, and political factors that contributed to it. As the people who experienced the event pass on, it is critical for future generations to keep the lesson alive, as much as it is our duty."

For Chase, the gateway course, JHP 2300, is a great introduction to JHP Studies. It provides a chance for students to receive a "crash course" in JHP Studies before taking more concentrated courses. When Chase took the course, she researched Jewish partisan groups that sought to overthrow Nazi rule in Eastern Europe of the early 1940s. One famous partisan, Faye Schulman, returned to her Polish hometown where the Nazis had set up a regional occupation office and burned to the ground several houses used by the occupiers, including her own. Faye Schulman's story, Chase emphasized, only bolstered her decision to minor in JHP Studies.

"The program has several passionate and knowledgeable professors," Chase summarized, "who make the learning experience very special. It is an academic experience that I am proud to be a part of."