Staff

Lauren Bahoora
Student Assistant
Lauren is a first-year student at Appalachian State who is currently majoring in Nursing. Her favorite pastimes are hiking, figure skating, and watching movie classics.
---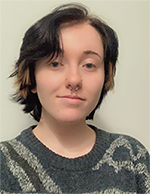 Blake Cunningham
Graphic Designer | Student Assistant
Blake is a senior at Appalachian State majoring in Graphic Design who specializes in web design, music and the arts. His favorite pastimes are reading graphic novels, watching horror movies and video editing.
---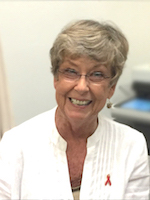 Nanci Tolbert Nance
Volunteer Librarian
---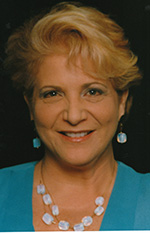 Dr. Racelle Weiman
Co-Director of the Martin and Doris Rosen Symposium on the Holocaust
Dr. Weiman has 30 years of professional expertise in Holocaust Studies and Interreligious/Interethnic Dialogue, with a focus on educational multi-media tools and skills, leadership development and community-building. She specializes in designing creative and transformative approaches to minority rights and prejudice reduction. Her groundbreaking work in the field of Holocaust and Genocide education, conflict resolution and interreligious dialogue includes the production of award winning films and curriculum, and the development and execution of exhibitions of all sizes and mediums, festivals and conferences, international tours and projects, workshops, academic courses and leadership training, and social entrepreneurship on a global level.