Fundraiser to benefit ASU's Center for Judaic, Holocaust and Peace Studies to take place on August 25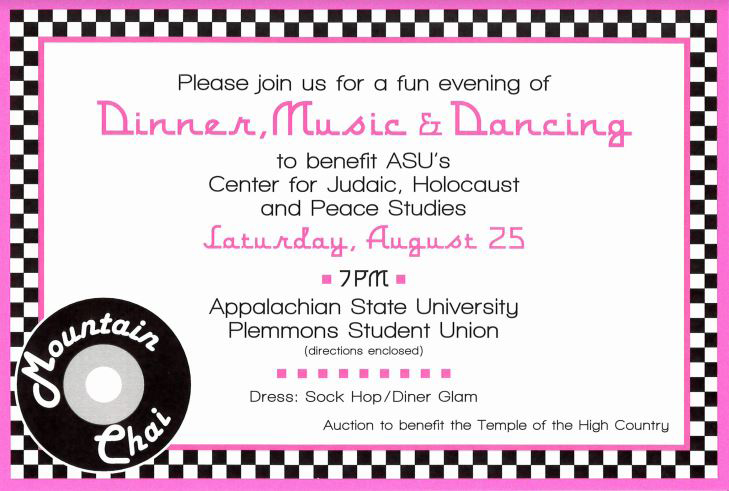 Susan Ratner, Sue Chase, and Joel Levy chair the Committee that organizes this year's central fundraiser for the Center for Judaic, Holocaust and Peace Studies (CJHPS). The event is scheduled to take place at Plemmons Student Union on Saturday, August 25, at 7:00 pm. This year has a specific theme. For more information, contact Carey Fissel, CAS's Director of Development, at 828.262.7622.
Like all Centers in the UNC System, the CJHPS is not eligible for state and UNC System funds and is entirely dependent on donations (and national and international grants). Proceeds from the accompanying auction will benefit the Temple of the High Country.
Click here to open a printable RSVP card.
Click here for directions to Plemmons Student Union.