Keynote
Keynote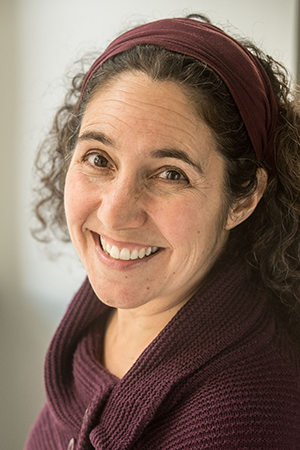 The keynote lecture of the Rosemary Horowitz z''l Memorial Conference will be delivered at Appalachian State on Monday, August 1, from 5:00 - 7:00 pm at Belk University Library and Information Commons (R. 114) by Prof. Eliyana Adler (Penn State University).Virtual access via ZOOM is available (please register at https://appstate.zoom.us/meeting/register/tJEvd-6tqDgjEt2Zyl--lfgLcpMtwIG1E1Wu before the start of the lecture). The talk by Prof. Adler, an award-winning and internationally-recognized expert on the history of East European Jewry, is entitled "Substitute Gravestones: Constructing and Reconstructing Holocaust Memorial Books," addressing to the core field of Prof. Horowitz z''l's research.
Prof. Adler's keynote lecture explores the ambivalent process whereby early postwar efforts by Jewish survivors to erect physical monuments in their former Polish hometowns turned instead toward the writing of memorial books. Yet the books contain not only accounts of these early thwarted attempts, but also of subsequent memorial building projects in their new communities and back in Poland. The turn from stone to paper, touted in the books as a successful response to the circumstances in postwar Poland, appears not to have entirely satisfied the survivors' desire to memorialize their dead.
Eliyana R. Adler is Associate Professor of History and Jewish Studies at the Pennsylvania State University, where she teaches and studies East European Jewish history. Her most recent book, Survival on the Margins: Polish Jewish Refugees in the Wartime Soviet Union (Harvard UP, 2020) was co-winner of the Yad Vashem International Book Prize for Holocaust Studies and the Rachel Feldhay Brenner Award in Polish Jewish Studies. She is also the author of In Her Hands: The Education of Jewish Girls in Tsarist Russia(Wayne State UP, 2011) and the co-editor of Jewish and Romani Families in the Holocaust and its Aftermath (Rutgers UP, 2020); Polin 30: Jewish Education in Eastern Europe(2018); Reconstructing the Old Country: American Jewry in the Post-Holocaust Decades (WSUP, 2017); and Jewish Literature and History: An Interdisciplinary Conversation(UP of Maryland, 2008). She has published articles in Holocaust and Genocide Studies, Yad Vashem Studies, East European Jewish Affairs, Polin, Jewish Social Studies and other journals and held fellowships sponsored by the US Holocaust Memorial Museum, Yad Vashem, and the German Historical Institute, among other institutions. Dr. Adler's current work, which is the center of her talk at ASU, focuses on East European Jewish memorial books.