Participants
Participants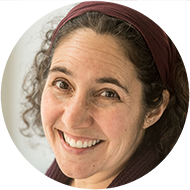 Name: Prof. Eliyana Adler
Position: Eliyana R. Adler is Associate Professor of History and Jewish Studies at the Pennsylvania State University, where she teaches and studies East European Jewish history. Her most recent book, Survival on the Margins: Polish Jewish Refugees in the Wartime Soviet Union (Harvard UP, 2020) was co-winner of the Yad Vashem International Book Prize for Holocaust Studies and the Rachel Feldhay Brenner Award in Polish Jewish Studies. She is also the author of In Her Hands: The Education of Jewish Girls in Tsarist Russia (Wayne State UP, 2011) and the co-editor of Jewish and Romani Families in the Holocaust and its Aftermath (Rutgers UP, 2020); Polin 30: Jewish Education in Eastern Europe (2018); Reconstructing the Old Country: American Jewry in the Post-Holocaust Decades (WSUP, 2017); and Jewish Literature and History: An Interdisciplinary Conversation (UP of Maryland, 2008). She has published articles in Holocaust and Genocide Studies, Yad Vashem Studies, East European Jewish Affairs, Polin, Jewish Social Studies and other journals and held fellowships sponsored by the US Holocaust Memorial Museum, Yad Vashem, and the German Historical Institute, among other institutions. Dr. Adler's current work focuses on East European Jewish memorial books.
Contact: era12@psu.edu
---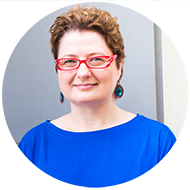 Name: Prof. Natalia Aleksiun
Position: Natalia Aleksiunis the incoming Harry Rich Professor of Holocaust Studies at the University of Florida-Gainesville. Until recently, she served as a senior fellow at the Polish Institute of Advanced Studies in Warsaw, Poland, and as a Professor of Modern Jewish History at the Graduate School of Jewish Studies, Touro College New York. Prof. Natalia Aleksiun is a specialist in the social, political, and cultural history of modern East European and Polish Jewry and has written extensively on the history of the Jewish intelligentsia in East Central Europe, Polish-Jewish relations, modern Jewish historiography, the history of medicine and the Holocaust. She holds doctoral degrees from Warsaw University, Poland, and NYU, U.S. She has published widely in English, Polish, and Hebrew. In addition to her 2021 study Conscious History, she is the author of Dokad dalej? Ruch syjonistyczny w Polsce 1944–1950 (Where To? The Zionist Movement in Poland, 1944–1950) (Warsaw, 2002) and co-editor of several volumes, including Polin: Studies in Polish Jewry, vol. 29: Writing Jewish History in Eastern Europe (2017) (with Brian Horowitz and Antony Polonsky) and European Holocaust Studies, vol. 3: European Holocaust Studies (Places, Spaces and Voids in the Holocaust) (with Hana Kubátová). She also serves as co-editor of East European Jewish Affairs.
Contact: naleksiun@yahoo.com
---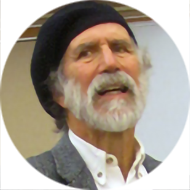 Name: Prof. Joseph Bathanti
Position: Joseph Bathanti,former Poet Laureate of North Carolina (2012-14) and recipient of the North Carolina Award in Literature, is author of nineteen books, most recently, a volume of poems, Light at the Seam, from LSU Press in 2022. Bathanti is McFarlane Family Distinguished Professor of Interdisciplinary Education at Appalachian State University in Boone, North Carolina. He served as the 2016 Charles George VA Medical Center Writer-in-Residence in Asheville, NC, and is the co-founder of the Medical Center's Creative Writing Program. The Act of Contrition & Other Stories, winner of the EastOver Prize for Fiction, is forthcoming from EastOver Press in fall of 2022.
Contact: bathantjr@appstate.edu
---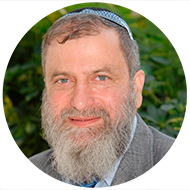 Name: Dr. Boaz Cohen
Position: Dr. Boaz Cohen, a historian, is head of the Holocaust Studies program of the Western Galilee College in Akko, Israel. He also teaches at the Shaanan College in Haifa and is an affiliated research fellow at the Centre for Collective Violence, Holocaust and Genocide Studies at the UCL Institute for Advanced Studies. His work focuses on the development of Holocaust memory and historiography in their social and cultural context and on Jewish and Israeli post-Holocaust society. His current research centers on work with survivor children after the Holocaust, their rehabilitation and the collection of their testimonies. He is co-founder with Dr. Verena Buser of the "Children of War, Holocaust and Genocide" project dedicated to the relevance of historical knowledge on child rehabilitation after WW2 and the Holocaust for work with today's war and genocide-affected children, https://cwg1945.org. He is the author of Israeli Holocaust Research: Birth and Evolution (Routledge 2013) and of several papers on the above issues. He is co-editor of volumes on Holocaust and Film (2013) and Survivor Historians (2015), and editor of Was their Voice heard? The Early Holocaust Testimonies of Child Survivors (Hebrew 2016). Dr. Cohen is the convener and organizer of several Holocaust Studies conferences in the Western Galilee College, including the international conference series The Future of Holocaust Testimonies, the fifth of which was held in March. 2019.
Contact: BoazC@wgalil.ac.il
---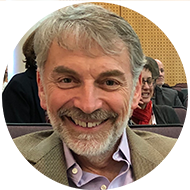 Name: Prof., retired, Gabriel N. Finder
Position: Gabriel Finder taught in the Department of Germanic Languages and Literatures at the University of Virginia and was an affiliate faculty member in the university's Jewish Studies Program, which he directed for seven years. His research addresses the Holocaust, Jewish rebuilding and relations between Jews and non-Jews in Europe in its aftermath, Jewish cultural production after the Holocaust, and postwar justice. His most recent publications include Justice Behind the Iron Curtain: Nazis on Trial in Communist Poland, which he coauthored with the late Alexander V. Prusin (Toronto: University of Toronto Press, 2018); and Laughter After: Humor and the Holocaust, which he co-edited with David Slucki and Avinoam Patt (Detroit: Wayne State University Press, 2020). He was guest coeditor of "Interrogating Evil: A Special Issue of the Journal of Holocaust Research for Lawrence L. Langer on His Ninetieth Birthday," Journal of Holocaust Research 34, no. 4 (2020), coedited with Dawn Skorczewski and Dan Stone. His current book projects are Honor Court: Jews in Poland Turn Inward after the Holocaust and a"spoken book"—a book on the life and thought of Israeli historian and child survivor Shimon Redlich from the mid-1950s till the turn of the century that is based on conversations with Redlich.
Finder's presentation at the Memorial Conference for Rosemary Horowitz z"l draws on his research interest in Jewish survivors' excavation and representation of the human remains of Holocaust victims.
Contact: gnf56@aol.com
---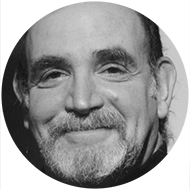 Name: Henry ("Hank") Greenspan, PhD
Position: Hank Greenspan, PhD, is a psychologist, oral historian, and playwright who has been interviewing, teaching about, and writing about Holocaust survivors since the 1970s—now nearly fifty years. He holds a B.A. and M.Ed. from Harvard University and a Ph.D. from Brandeis University. Rather than one-time "testimonies," Greenspan's approach has been to meet with survivors in sustained conversation: over months, years, and, in a few cases, decades. His multiple-interview approach is most fully described in On Listening to Holocaust Survivors: Beyond Testimony, now in its second and expanded edition, and Reflections: Auschwitz, Memory, and a Life Recreated, co-authored with Agi Rubin, a survivor with whom Greenspan had collaborated since 1980. He is the author of numerous articles on survivors' retelling, including the chapter on survivors' accounts for the Oxford Handbook of Holocaust Studies. In 2000, he was the annual Weinmann lecturer at the United States Holocaust Memorial Museum (USHMM). In 2011, he co-led with Wendy Lower the annual Hess Seminar for Professors of Holocaust Courses at the USHMM. In 2012, he was the Fulbright Visiting Research Chair at the Centre for Oral History and Digital Storytelling at Concordia University in Montreal. His play, REMNANTS--also based on survivors' recounting--was originally produced for radio in 1991 and distributed on NPR across the U.S. Greenspan has since presented it as a one-person stage performance at more than 300 venues worldwide, including the John Houseman Theater in New York, the New British Library, the USHMM, and the Magdeburg Attic Theatre in the former Theresienstadt camp. He is a member of the Dramatists Guild.
Contact: hgreensp@umich.edu
---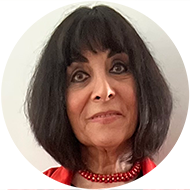 Name: Dr. Elvira Groezinger
Position: Born 1947 in Lower Silesia, Poland, as child of Holocaust survivors, the physicians Dres. Maria Weissberg and Roland Weissberg. Because of anti-Semitic campaign forced to emigrate to Israel in 1957. Grew up in Israel. There, external General Certificate of Education (GCE) also in Polish Language and Literature from the University of London (1964). B. A. from the Hebrew University Jerusalem (English and Civilisation Francaise, Jewish History, History of Arts, 1967). Since 1967 in Germany, studied at the University of Heidelberg German Literature and Translation (Translator's Diploma) and at the University of Frankfurt on the Main German Literature and Jewish Studies. Doctorate in General and Comparative Literature from the Freie Universitaet (FU) Berlin. Was scientific researcher at several Universities and Research Institutes, also working with Karl Dedecius at the Deutsches Polen Institut in Darmstadt. Last position as Lecturer in Yiddish Language and Jewish as well as Comparative Literatures at the FU Berlin, before that Lecturer and Scientific Researcher in Jewish Studies until 2006 at the University of Potsdam. Author and editor of 9 books and over 300 articles mainly on Jewish culture and literature, and book reviews.
Contact: e.u.groezinger@vodafone.de
---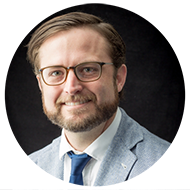 Name: Prof. Davis Hankins
Position: I study biblical literature, religion, and society in light of modern literary theory and philosophy. I'm currently writing a book on Jewish history and literature in the early Hellenistic period (the 3rd century BCE). I also continue to work on the book of Ecclesiastes and the history of its use and influence in Jewish, Christian, and other communities. My research focuses on the Bible's wisdom literature and its reception, but I have published widely on a range of topics such as the concept of sovereignty in the stories about Elisha, feminist biblical interpretation, economics in the biblical world, and the shifting boundaries delimiting religion in the history of biblical interpretation. My first book, published in 2015, demonstrates why the book of Job is an important philosophical voice on contemporary concerns such as the limits and possibilities of desire, subjectivity, ideology, ontology, and ethics. I regularly teach surveys of the Old and New Testaments, plus courses on Gender and Sexuality, Prophecy and Justice, Literary Theory and Cultural Studies, and Visual Art and Religious Practices. My wife, Stephanie, and I have two boys, Miller and Nathaniel. I am originally from North Carolina and I'm thrilled to be back.
Contact: hankinscd@appstate.edu
---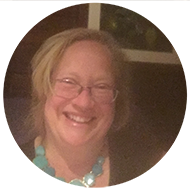 Name: Prof. Amy Hudnall
Position: Amy C. Hudnall is a Senior Lecturer at the Departments of History and Global Studies of the Appalachian State University. She is also a Fellow at the Center for Judaic, Holocaust and Peace Studies, and on the Advisory Board of Human Dignity and Humiliation Studies. Amy Hudnall's work focuses on key aspects of genocide, in particular trauma theory, perpetrators, and cross-cultural conflict. She has written numerous articles and book chapters as well as presenting, with her colleagues, at multiple venues, including, UNESCO, Paris; Kampala, Uganda; Amman, Jordan; Berlin, Germany; San Jose, Costa Rica; and across the United States and Canada.
Contact: hudnallac@appstate.edu
---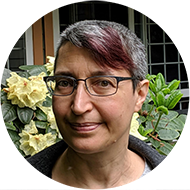 Name: Faith Jones
Position: Faith Jones is a librarian and translator in Vancouver, Canada. Her co-translation of Celia Dropkin's poetry, The Acrobat, has been widely adopted in classrooms and is a poetry bestseller. She is a member of the editorial collective at the Digital Yiddish Theatre Project, and a regular contributor to the Yiddish Book Center's Pakn Treger and the online Yiddish studies journal In Geveb. Her translations of Shira Gorshman's short fiction is forthcoming from White Goat Press.
Contact: faithjones@gmail.com
---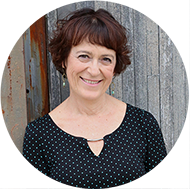 Name: Kathy Kacer
Position: Kathy Kacer is the author of more than 20 books that focus on the Second World War and the Holocaust. A child of Holocaust survivors, she has written unforgettable stories inspired by real events. She is a winner of numerous awards including the Jewish Book Council Awards in Canada and the U.S., as well as the Yad Vashem award for Children's Holocaust Literature in Israel.Her books have been translated into more than twenty languages and sold in Germany, China, Italy, Thailand, England, Japan, Korea, Israel, Brazil, Belgium, and many other countries. Her novels are stories of hope, courage, and humanity in the face of overwhelming adversity. Although she has been writing for many years, Kathy only became a published author in 1999. Before that, she worked as a psychologist with troubled teens. Kathy teaches writing at the University of Toronto, Canada (Continuing Studies). She lectures in universities and colleges on the topic of teaching sensitive material to young people. She also speaks to children and educators in schools and libraries around the world about the importance of understanding the Holocaust and keeping its memory alive.
Contact: info@kathykacer.com
---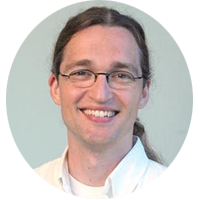 Name: Dr. Thomas Pegelow Kaplan
Position: Dr. Thomas Pegelow Kaplan is the incoming Louis P. Singer Endowed Chair in Jewish History and a Full Professor in the History Department at the University of Colorado Boulder. He is also the outgoing Leon Levine Distinguished Professor and Director of the Center for Judaic, Holocaust, and Peace Studies at Appalachian State University. He has been a research fellow at the International Institute for Holocaust Research at Yad Vashem, Israel, the Center for Research on Anti-Semitism, Technical University of Berlin, Germany, the Simon-Dubnow-Institute for Jewish Culture at Leipzig University, Germany, the German Historical Institute, Washington, D.C., the Zentrum für Zeithistorische Forschung, Potsdam, Germany and the Center for Advanced Holocaust Studies, United States Holocaust Memorial Museum, Washington, D.C. Pegelow Kaplan has taught at UNC- Chapel Hill, Grinnell College, Davidson College and De La Salle University in Manila, Philippines.
His areas of research and teaching are Holocaust and Genocide Studies, Modern German History, Modern Jewish History, Global Transatlantic Protest Movements in the Twentieth Century, and History and Theory. He is the author of The Language of Nazi Genocide Linguistic Violence and the Struggle Germans of Jewish Ancestry (Cambridge University Press, 2011). Pegelow Kaplan is the co-editor (with Jürgen Matthäus, Director, Applied Research Scholars, USHMM) of Beyond"Ordinary Men": Christopher R. Browning and Holocaust Historiography (Schoeningh Verlag, 2019) and (with Wolf Gruner, Director, USC Shoah Foundation Center for Advanced Genocide Research) of Petitions Resisting Persecution: Negotiating Self- Determination and Survival of European Jews (Berghahn Books, 2020). Pegelow Kaplan's latest publication entitled Taking the Transnational Turn: The German-Jewish Press and Journalism Beyond Borders, 1933-1943 [in Hebrew] will be forthcoming with Yad Vashem Publications in late 2022. He has also published numerous articles and book chapters on the Holocaust, Nazism and the West German and American protest movements of the 1960s. His work has appeared in English, German, and Hebrew.
Contact: thomaspegelowkaplan@appstate.edu
---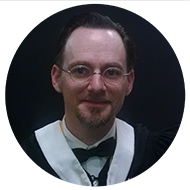 Name: Ralph E. Lentz II
Position: Ralph E. Lentz II is a Senior Lecturer in the History Department at Appalachian State University. He holds a M. A. in History from Appalachian State University and a M. TH. in Systematic and Philosophical Theology from the University of Wales, Trinity St. David. He has taught in ASU's History Department for 23 years. His most recent research project seeks to understand how the 19th century liberal quest for the "historical Jesus" contributed to the development of the "Aryan Jesus" and the "Nazi Christ" of 20th century.
Contact: lentzre@appstate.edu
---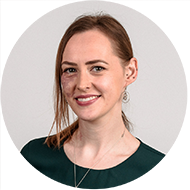 Name: Dr. Victoria Nesfield
Position: Lecturer in Religion, School of Humanities at York St John University, UK. Victoria teaches Religion, and within this programme, Holocaust studies, at York St John University, UK. Her PhD (University of Leeds, 2011) compares the representations of Jewish identity in the works of Primo Levi and Elie Wiesel. Victoria's post-doctoral research has focused on a variety of Holocaust-related areas, including education, literary and artistic representation, and religious identity. Currently she is researching the relationship between Holocaust memory and communist memory, in Romania, particularly, Elie Wiesel's hometown, Sighet. Along with Philip Smith, Victoria has co-edited two volumes which Professor Rosemary Horowitz contributed to, The Struggle for Understanding: The Novels of Elie Wiesel (SUNY Press, 2019) and Representing Childhood and Atrocity (SUNY Press, forthcoming 2022).
Contact: v.nesfield1@yorksj.ac.uk
---
Name: Dr. Chris J. Patti
Position: Chris J. Patti (PhD) is an Associate Professor in the Department of Communication, and an Affiliate Faculty Member for the Center for Judaic, Holocaust, and Peace Studies, at Appalachian State University. His research examines compassionate communication, listening, and navigating suffering through ethnographic work with Holocaust survivors and other trauma survivors. His research is interdisciplinary, crossing fields of communication, oral history, Holocaust studies, education, art, and storytelling studies. He has published journal articles, book chapters, and podcast episodes in national and international venues such as the Journal of Applied Communication Research, Communication Education, the Journal of Autoethnography (University of California Press), Storytelling, Self, Society (Wayne State University Press), the University of British Columbia Press, and the Optimal Living Daily (https://oldpodcast.com/) podcast. His teaching and research bring together his passion for communicating across difference, perhaps best exemplified in he and Dr. Eric Marland's (Chair of the App State Department of Mathematical Sciences) COM/MAT 3543: Communicating Science course. He also leads an agnostic meditation club in the Department of Communication and is always happy to continue the conversation.
Contact: patticj@appstate.edu
---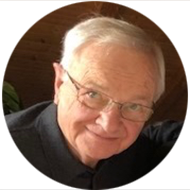 Name: Prof. Emeritus Peter W. Petschauer
Short Bio: Peter W. Petschauer, Ph.D., Dr. h. c., is Professor Emeritus of History of Appalachian State University, as well as a Research Associate of the Psychohistory Forum and a member of the editorial boards of Clio Psyche and The Journal of Psychohistory. He is also a member of the Scientific Advisory Board of German Association for Psychohistory and Political Psychology (GPPP). After obtaining a Ph.D. in European and Russian History at New York University, Petschauer taught European history at Appalachian from 1968-2006. In addition to having held a named professorship, he led several programs, including Russian and East European Studies, the Hubbard Center for Faculty and Staff Support, as well as headed Appalachian's Faculty Senate and the University of NC System's Faculty Assembly. In May 2014, Appalachian granted him the Dr. h. c. in the Arts and Humanities. Since his wife Joni's and his retirement from the university, they concentrate on visits to family in South Tyrol, lower Austria, and Germany, especially to their granddaughter in Hesse. The most joyful activity remains visiting museums here and abroad and continuing with their own collecting. They both are deeply engaged with Appalachian's Turchin Center for Visual Art and the Appalachian Summer Festival.
In his research, the Petschauer has recently concentrated on a book of poems (NY, 2019) and his adjustment to the US in the 1960s (Charleston, 2020). His research interests include a book about what he learned in elementary school in Afers, "his" village in the Dolomites (Brixen/Bressanone, 2022), and a second poetry book (NY, 2022). Other interests include the history of childhood, reasons for collecting art, and inter- and transgenerational trauma.
Contact: petschauerpw@appstate.edu
---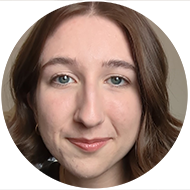 Name: Madeline Scott
Position: Madeline Scott is a graduate student at Appalachian State University studying English, concentrating on Rhetoric and Composition. She graduated from Appalachian State with her BA in English - Professional Writing in December 2021. Madeline plans to enter the publishing industry after graduation but is also interested in pursuing further higher education. Her research focuses on digital and visual rhetorics employed in online spaces, especially languages created through social media and online brand communities established by publishing companies for adolescent readers. Madeline is also a graduate assistant at the Appalachian State University Writing Center and the new Prose Editor for The Peel Literature & Arts Review.
Contact: scottmg@appstate.edu
---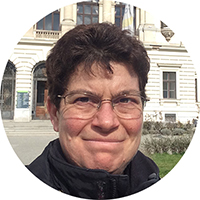 Name: Alexandra Sterling-Hellenbrand, PhD
Position: Professor of German and Global Studies at Appalachian State University
Alexandra Sterling-Hellenbrand received her PhD in German from the Pennsylvania State University. She is Professor of German and Global Studies at Appalachian State University in Boone, North Carolina. Having served as chair of the Department of Languages and Literatures and as director of the Global Studies program, she has since recovered from those assignments. In addition to her book on Topographies of Gender in Middle High German Arthurian Romance (Garland, 2001), she has published widely on medieval German literature. Other areas of research and teaching interest include Arthurian literature and medievalisms, as well as advocacy for medieval studies in the Humanities. Recently, she co-authored with Evelyn Meyer a short history of Arthurian scholarship by women in German Studies for JIAS 7.1 in 2019. Her monograph Medieval Literature on Display: Heritage and Culture in Modern Germany (Bloomsbury) was published in 2020. In spring 2020, at least for a short time, she was the Fulbright Visiting Professor of Cultural Studies at the University of Graz to work on a corollary project to explore Austrian identity at the intersection of medieval literature and modern monuments. This is a monograph entitled Recontextualizing Medieval Heritage and Identity in Contemporary Austria in progress with ARC Humanities Press.
Contact: hellenbranda@appstate.edu
---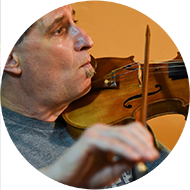 Name: Yale Strom
Position: Yale Stromis also one of the world's leading ethnographer-artists of klezmer and Roma music and history. He has conducted extensive ethnographic research throughout Eastern Europe and the Balkans since 1981. He has made nine documentary films, written fourteen books, has had numerous photo-exhibitions throughout the world and with his band Yale Strom & Hot Pstromi has made fifteen recordings. They run the gamut from traditional klezmer to "new" Jewish jazz. His band is on the ARC-UK label. Strom has also composed for theatre, film, radio, television, symphony orchestras and various artists such as Rachel Barton Pine, Sara Caswell, Salman Ahmad and many others. His latest documentary film is "American Socialist: The Life and Times of Eugene Victor Debs" newest music recording is Yale Strom's Broken Consort: Shimmering Lights and his latest audio drama (audible.com) is "Debs in Canton." He is currently professor in the Music Dept.at San Diego State University. Prior to this Strom taught at New York University.
Contact: ystrom@sdsu.edu