Fall 2019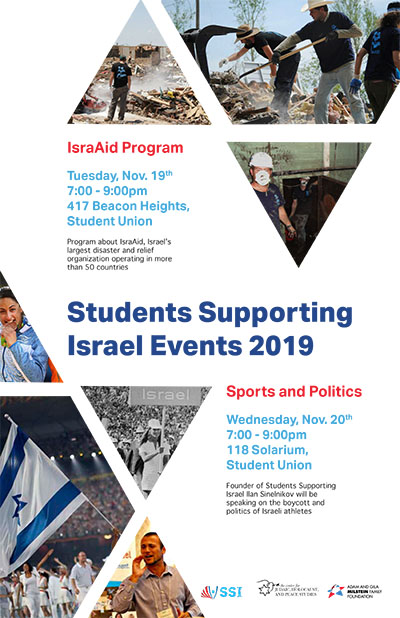 Students Supporting Israel Events
IsraAid Program
Tuesday, November 19th
417 Beacon Heights
7-9pm
Program about IsraAid, Israel's largest disaster and relief organization operating in more than 50 countries.
Sports and Politics
Wednesday, November 20th
118 Solarium
7-9pm
Founder of Students Supporting Israel Ilan Sinelnkov will be speaking on the boycott and politics of Israeli athletes.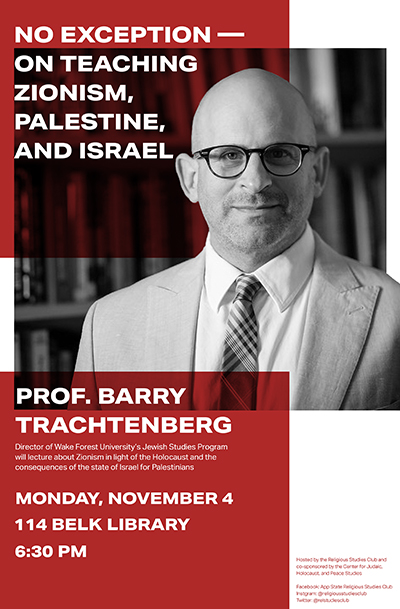 No Exception—On Teaching Zionism, Palestine, and Israel.
Monday, November 4th
114 Belk Library
6:30pm
In this discussion, Prof. Barry Trachtenberg, director of Wake Forest University's Jewish Studies Program, will share his experiences teaching the history of Zionism in this politically charged moment and will make the case that an ethical stance requires one to be deeply sympathetic both towards the experience of European Jews who faced genocidal violence during the Nazi Holocaust and towards the experience of Palestinian Arabs who faced nearly wholesale ethnic cleansing with the founding of Israel.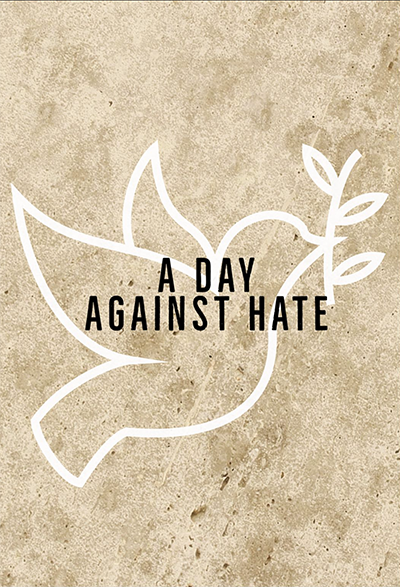 Alpha Epsilon Pi and Hillel Host 'A Day Against Hate'
On October 27th, Alpha Epsilon Pi and Hillel will be hosting 'A Day Against Hate' to bring the campus and the community together in a stance against hate. The event marks the anniversary of the shooting at the Tree of Life Synagogue in Pittsburgh.

This event is geared towards combating hate both on campus and within the community. The first portion of the event will be from 12-3 PM on Sanford Mall, while the second portion will be in the Parkway Ballroom in Plemmons Student Union from 4-7 PM.

Student organizations are encouraged to come and set their tents / tables up on Sanford Mall from 12-3 PM.

This year, T.M. Garret and Hussein Aboubakr will be speaking on their experiences with hate during the second portion of the event. In addition, Dr. Sheri Everts (Chancellor) and Dr. Willie Fleming (Chief Diversity Officer) may be speaking during the first portion of the event.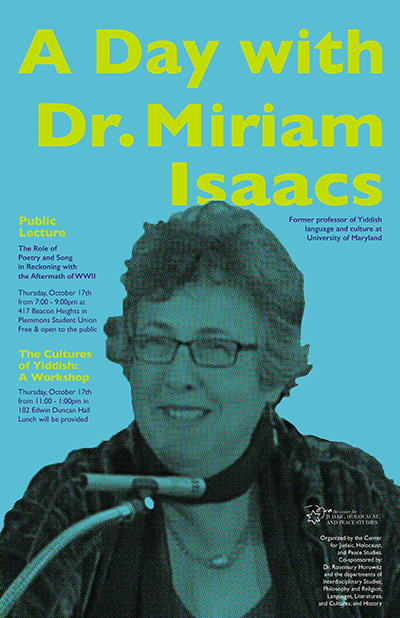 On Thursday, October 17th, the Center for Judaic, Holocaust, and Peace Studies will host Yiddish language scholar, Dr. Miriam Isaacs, for a day-long program. In the evening, Dr. Isaacs will discuss the poetry and songs of Holocaust survivors. This lecture is free and open to public and will take place from 7:00-9:00pm in room 417 Beacon Heights in the Plemmons Student Union.
Dr. Miriam Isaacs is an independent scholar in the fields of Yiddish language and culture, heritage languages, and translation. Dr. Isaacs, a retired Affiliate Visiting Associate Professor of Yiddish Language and Culture at the University of Maryland College Park, has done extensive work on the Yiddish song holdings from the DP Camps in the Benjamin Stonehill Oral History Collection and will focus on the results of her studies in her public evening lecture.

A workshop on Yiddish language and culture will be held Thursday from 11:00am-1:00pm at the Center in room 102 Edwin Duncan Hall. It is open to Appalachian faculty, students, and staff.
For more information, please contact the Center for Judaic, Holocaust, and Peace Studies at holocaust@appstate.edu or call 828.262.2311.

About the Center for Judaic, Holocaust and Peace Studies
Appalachian State University's Center for Judaic, Holocaust, and Peace Studies was founded in 2002 to develop new educational opportunities for students, teachers, and the community. Located administratively within the College of Arts and Sciences, the Center seeks to strengthen tolerance, understanding, and remembrance by increasing the knowledge of Jewish culture and history, teaching the history and meaning of the Holocaust, and utilizing these experiences to explore peaceful avenues for human improvement and the prevention of further genocides.
The Center for Judaic, Holocaust, and Peace Studies is an associate institutional member of the Association of Jewish Studies, a member of the Association of Holocaust Organizations and of the North Carolina Consortium of Jewish Studies.
Previous Semesters