Faculty
Faculty
Name: Dr. Elizabeth Bellows
Position: Dr. Elizabeth Bellows is an associate professor in the Department of Cirriculum and Instruction at Appalachian State University. She teaches social studies methods courses in elementary, middle, and secondary programs and is a member of the Graduate Faculty. Her research involves intersections of critical social studies and teacher education as well as historical research as it relates to social studies education, and international inquiry about social studies education in Japan and Romania. Dr. Bellows recently co-edited a book, (Re)Imagining Elementary Social Studies: A Controversial Issues Reader , which highlights her efforts to engage pre-service teacher s with frameworks of anti-racist and socially just educative practices by enacting critical pedagogy.
Her articles have been published in Contemporary Issues in Technology and Teacher Education, Social Studies and the Young Learner, The Social Educator, American Educational History Journal, Journal of International Social Studies, Journal of Social Studies Research, Social Studies Research and Practice, and Social Education.
Contact: bellowsme@appstate.edu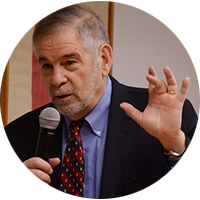 Name: Dr. Michael Berenbaum
Position: Rabbi Dr. Michael Berenbaum serves as the director of the Sigi Ziering Institute: Exploring the Ethical and Religious Implications of the Holocaust and holds a professorship in Jewish Studies at American Jewish University. He was the executive editor of the New Encyclopedia Judaica, a second edition of the monumental 1972 work, which now consists of 22 volumes. For three years, he was president and chief executive officer of the Survivors of the Shoah Visual History Foundation. In addition, he served as the first director of the United States Holocaust Memorial Museum's Research Institute and, from 1988 and 1993, held the position of project director, overseeing the USHMM's creation.
His work in film has won Emmy Awards and Academy Awards. Dr. Berenbaum has authored and edited 20 books, scores of scholarly articles, and hundreds of journalistic pieces.
Contact: michael@berenbaumgroup.com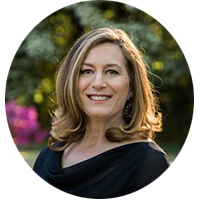 Name: Talli Dippold
Position: Talli Dippold is the Associate Director of the Stan Greenspon Center for Peace and Social Justice and Director of Jewish life at Queens University of Charlotte. Previously, she was the Executive Director of the Levine-Sklut Judaic Library & Resource Center at Shalom Park. Talli received a BS in Hospitality Management from the University of New Hampshire and her MS in Genocide and Holocaust Studies from Grat z College. After many years in the hospitality industry, she decided to change her focus and pursue her lifelong passion for Holocaust and genocide studies.
During the past seven years, Talli traveled extensively throughout Eastern Europe and participated in numerous educational o pportunities including the United States Holocaust Memorial Museum Belfer Conference, Centropa Summer Academy, The Holocaust and Jewish Resistance Teacher's Program, as well as the Hillel International Professionals' Heritage Study Tour in Poland. She has been an active member of the North Carolina Council on the Holocaust since 2013 and a Board Member of the Association of Holocaust Organizations.(AHO). Talli is a native of Jerusalem. When she is not working, Talli enjoys spending time with her three teenagers and traveling.
Contact: dippoldt@queens.edu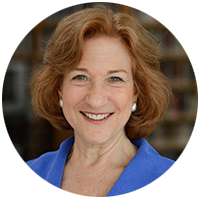 Name: Dr. Deborah Dwork
Position: Debórah Dwork is the founding Director of the Center for the Study of the Holocaust, Genocide, and Crimes Against Humanity at the Graduate Center – City University of New York. Pathbreaking in her early oral recording of Holocaust survivors, Dwork weaves their narratives into the history she writes. Her award-winning books include Children With A Star; Flight from the Reich; Auschwitz; and Holocaust. Renowned for her scholarship on Holocaust history, she is also a leading authority on university education in this field: she changed the academic landscape, envisioning and actualizing the first doctoral program in Holocaust History and Genocide Studies.
Recipient of the International Network of Genocide Scholars Lifetime Achievement Award (2020), Debórah Dwork has served as a Senior Scholar-in-Residence at the United States Holocaust Memorial Museum, and has been (inter alia) a Guggenheim Fellow, a Fellow at the Woodrow Wilson International Center for Scholars, and an ACLS Fellow. She currently serves on the U.S. delegation to the 34-member state International Holocaust Remembrance Alliance.
Contact: ddwork@gc.cuny.edu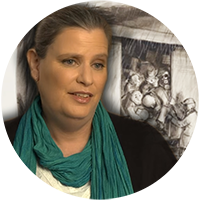 Name: Liz Elsby
Position: Liz Elsby was born in New York in 1963 and studied in the High School for the Per forming and Visual Arts in Houston. In 1982, she was awarded the honor of Presidential Scholar in the Arts. Liz made aliyah in 1984 and served two years in the IDF as a graphic designer in the Education Corps. In 1991, she received a degree in graphic design and illustration from the Bezalel Academy. After working as a freelance Illustrator for more than ten years, Liz was able to combine her love of art and design with her passion for Holocaust education, when she began working at Yad Vashem in 2006.
She served as the graphic designer for YV International School for Holocaust Studies' website, for which she also wrote lesson plans and articles. Liz works as a guide for student groups, organizations, and individuals in the Yad Vashem museum and campus as well as in Poland. She also gives lectures on a wide range of topics, including Holocaust art.
Contact: liz.elsby@yadvashem.org.il
Name: Dr. Gabriel Finder
Position: Gabriel Finder is a professor in the Department of Germanic Languages and Literatures at the University of Virginia (UVA) and an affiliate faculty member in the university's Jewish Studies Program. His courses include the Holocaust, the Holocaust and law (postwar trials and legal issues arising out of the Holocaust), Holocaust testimony, and German Jewish history and culture. His research addresses the Holocaust, Jewish rebuilding in its aftermath, Jewish cultural production after the Holocaust, and postwar justice.
His most recent publications include Justice Behind the Iron Curtain: Nazis on Trial in Communist Poland, which he coauthored with the late Alexander V. Prusin (Toronto: University of Toronto Press, 2018), and Laughter After: Humor and the Holocaust, which he coedited with David Slucki and Avinoam Patt (Detroit: Wayne State University Press, 2020). Finder and Shimon Redlich have presented the film Undzere Kinder (Our Children) in the US, Europe, and Israel. Pertinent to Finder's participation in this year's ASU Martin and Doris Summer Symposium on Children in the Holocaust are his publications "The Place of Child Survivors in Polish Jewish Collective Memory after the Holocaust: The Case of Undzere Kinder," in Displaced Children in Russia and Eastern Europe, 1915–1953, ed. Nick Baron (Leiden: Brill, 2017), 218–47; and "From Brezany to Afula: A Child's Journey from Pre-War Poland to Israel in the 1950s: A Conversation with Shimon Redlich," Polin: Studies in Polish Jewry 27 (2015): 427–42.
Contact: gf6n@virginia.edu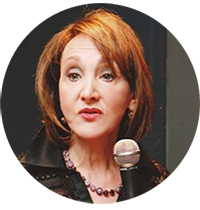 Name: Dr. Eva Fogelman
Position: Eva Fogelman, who holds a Ph.D. from the CUNY Graduate Center and is a psychologist in private practice in NYC. She is a co-director of Child Development Research, which has an international study of organized persecution of children. Dr. Fogelman has organized many conferences nationally and internationally and is a consultant to many agencies among them the United States Holocaust Memorial Museum, an appointee to a White House Committee for United States Holocaust Survivor Services at the Department of Health and Human Services, and numerous film projects. She has published widely for professional and general audiences and is a frequent speaker.
In the 1970s Dr. Eva Fogelman inspired "breaking the silence" in the generation after the Holocaust. She helped spearhead an international movement of the second generation by co-leading the first awareness group for children of Holocaust survivors and organizing the original conference on children of survivors. Dr. Fogelman has done pioneering clinical work to heal the second generation as well as Holocaust child and adult survivors and their families. She co-founded a training program for Psychotherapy with Generations of the Holocaust and Related Traumas. She wrote and produced the award-winning documentary Breaking the Silence: The Generation After the Holocaust for PBS. In the 1980's she launched awareness of unsung heroes of the Nazi Holocaust, the rescuers. She co-founded the Jewish Foundation for Christian Rescuers (ne Jewish Foundation for the Righteous) and is the author of the Pulitzer Prize nominee Conscience and Courage: Rescuers of Jews During Holocaust. In the 1990's she started to apply her work with generations of the Holocaust to other historically traumatized groups – Armenians, Native Americans, Vietnamese and Cambodians, African Americans and other groups traumatized by racism and genocide. In the 21 st century Dr. Fogelman is outspoken about what we can learn from Holocaust rescuers to stop present day racism and a divisive society of "us" and "them."
Contact: evafogelmanphd@gmail.com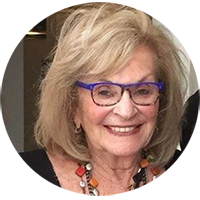 Name: Dr. Miriam Klein Kassenoff
Position: Dr. Miriam Klein Kassenoffis a child survivor and renowned Holocaust Educator. She was born in Košice, present-day Slovakia. After her father managed to escape from a concentration camp run by the Hungarian regime, a Nazi ally, she and her family embarked on a dangerous seven-month-long escape through seven European countries. In 1941, they managed to reach Lisbon and catch a ship to the U.S. Today, Dr. Miriam Klein Kassenoff serves as the Education Chairperson at the Miami Beach Holocaust Memorial of the Greater Miami Jewish Federation in Miami Beach, Florida.
She is also the Founding Director of the Teacher Institute on Holocaust Studies for the University of Miami's School of Education. She has received numerous honors, including the Tikkun Olam Award of the Haitian Holocaust Refugee Project (2016) and an Lifetime Achievement Award by Classrooms Without Borders (2019). During the same year, she was also given a special tribute by the Florida House of Representatives for her work on behalf of the Jewish Community of Florida. Klein Kassenoff has had a long affiliation with the Center for Judaic, Holocaust, and Peace Studies and helped start its Rosen summer symposium for teachers almost two decades ago.
Contact: MiriamK10@aol.com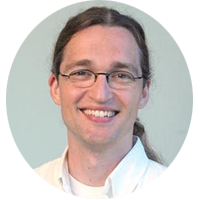 Name: Dr. Thomas Pegelow Kaplan
Position: Dr. Thomas Pegelow Kaplan is the Leon Levine Distinguished Professor and Director of the Center for Judaic, Holocaust, and Peace Studies. He is also a full professor at Appalachian State University's history department. He has been a research fellow at the International Institute for Holocaust Research at Yad Vashem, Israel, the Center for Research on Anti-Semitism, Technical University of Berlin, Germany, the Simon-Dubnow-Institute for Jewish Culture at Leipzig University, Germany, the German Historical Institute, Washington, D.C., the Zentrum für Zeithistorische Forschung, Potsdam, Germany and the Center for Advanced Holocaust Studies, United States Holocaust Memorial Museum, Washington, D.C. Pegelow Kaplan has taught at UNC- Chapel Hill, Grinnell College, Davidson College and De La Salle University in Manila, Philippines.
His areas of research and teaching are Holocaust and Genocide Studies, Modern German History, Modern Jewish History, Global Transatlantic Protest Movements in the Twentieth Century, and History and Theory. He is the author of The Language of Nazi Genocide Linguistic Violence and the Struggle Germans of Jewish Ancestry (Cambridge University Press, 2011). Pegelow Kaplan is the co-editor (with Jürgen Matthäus, Director, Applied Research Scholars, USHMM) of Beyond"Ordinary Men": Christopher R. Browning and Holocaust Historiography (Schoeningh Verlag, 2019) and (with Wolf Gruner, Director, USC Shoah Foundation Center for Advanced Genocide Research) of Petitions Resisting Persecution: Negotiating Self- Determination and Survival of European Jews (Berghahn Books, 2020) He has also published numerous articles and book chapters on the Holocaust, Nazism and the West German and American protest movements of the 1960s. His work has appeared in English, German, and Hebrew.
Contact: thomaspegelowkaplan@appstate.edu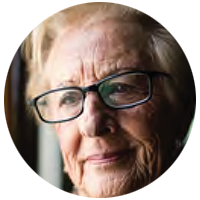 Name: Margo Lobree
Position: Margo lobree is a native of Frankfurt / Main, Germany. She is the second child of a German / Jewish Family, residents of the Bockenheima district, where she spent her early childhood during the years of the Weimar Republic. Her father Lazarus Hirschmann ran a wholesale trade for stationary with his brother. Her mother Hedwig also worked for the successful family business. In 1935, the Nazi regime forced the Hirschmanns to dissolve the business. After the death of her husband in early 1938, Hedwig Hirschmann raised the children on her own. The horror of the November 1938 pogrom prompted her to explore any option for her and her children to escape Hitler Germany. Faced with enormous obstacles to emigrate, she managed to get the papers for her oldest child Helmut to immigrate to Palestine. Margot, on the other hand, was sent on a Kindertransport to the UK in April 1939.
Her mother, however, failed in her attempts to leave. In May 1942, the Gestapo deported her to the Izbica ghetto in German-occupied Poland, where she was murdered. Like many Jewish children sent on Kindertransports, the thirteen-year living in a foreign country with scarce resources. Many of the young refugees had difficult experiences and faced exploitation by the families that took them in. In April 1944, Margot managed to emigrate to the U.S. and lived with maternal family members, who sponsored her, in New York City. In 1948, she left for California to get married to an American, who had become her pen friend during her time in the UK. She returned to the East Coast in 2009 to be with her son and his family in North Carolina. Margot Lobree has been a vital part of the NC Council on the Holocaust's speaker program for several years.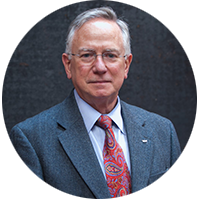 Name: Dr. Alfred Münzer
Position:
Dr. Al(fred) Munzer was born in the Netherlands during WWII and lost his father and two sisters in the Holocaust. He spent the first four years of his life hidden from the Nazi occupiers with an Indonesian family residing in The Hague. He and his mother immigrated to the United States in 1958. For the past eight years, he has been a volunteer at the United States Holocaust Memorial Museum, translating diaries from Dutch into English for the multi-volume series entitled Jewish Responses to Persecution edited by Dr. Juergen Matthaeus and serving as a docent for the museum's permanent and special exhibitions.
Dr. Munzer has told the story of his family and of his rescue countless times through the museum's First-Person series and to groups of judges, law enforcement officers and high school and college students. Five years ago, he had the especially moving experience of sharing the story of his rescue by an Indonesian family with a group of Indonesian students at Temple University. At their invitation, Dr. Munzer went to Indonesia to bring the lesson of courage and compassion in a time of hate to an audience completely unfamiliar with the Holocaust.
Four years ago, he was invited to speak at a Holocaust Commemoration in Scotland where he, a child survivor of the Holocaust was paired with Arn Chorn Pond, a child survivor of the Khmer Rouge. Their bond brought him to Cambodia where he witnessed first-hand the power of music and the arts in bringing healing and reconciliation to a people ravaged by atrocities and genocide. He now serves on the board of the organization dedicated to that vision, Cambodian Living Arts. A recently retired physician specializing in diseases of the lung and a former Director of the Pulmonary Medicine Department at Washington Adventist Hospital in Takoma Park, Dr. Alfred Munzer now resides in the D.C. area.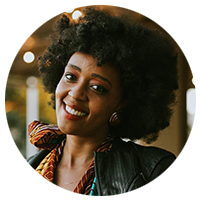 Name: Dr. Umuhire Ntabana
Position: Dr. Umuhire Ntabana was seven years old when the Rwandan genocide took place. Her parents worked in the medical field, her mother as a nurse, her father as a physician and dentist. The family, which included eight other children, lived in Gitarama—at the time the country's third-largest city. As Tutsi, they were swiftly targeted by Hutu militias at the onset of the 1994 genocide. The parents sent their children into hiding. They were temporarily taken in by nuns, a priest, and even some supportive Hutu neighbors. From their hiding places, Umuhire Ntabana and her siblings observed the unfolding communal genocide. Along with most of the family, including some siblings, both parents were murdered.
Their home destroyed, the remaining siblings fled to the Ruhango refugee camp. Eventually, Umuhire Ntabana made it to the United States as an asylum seeker. In her role as academic advisor to the Genocide Survivors'Support Network, Dr. R. Weiman arranged for a full scholarship at Johnson C Smith University, a HBCU in Charlotte, where she graduated from the STEM Program in Biology. Umuhire Ntabana received a federal grant to the Dental School at Tufts University, Boston, and is now first year practicing dentistry in North Carolina.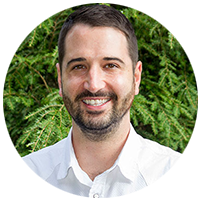 Name: Dr . Chris J. Patti
Position: Dr . Chris J. Patti is an Associate Professor in the Department of Communication, and an Affiliate Faculty Member for the Center for Judaic, Holocaust, and Peace Studies, at Appalachian State University. His research examines compassionate communication, listening, and navigating suffering through ethnographic work with Holocaust survivors and other trauma survivors. His research is interdisciplinary, crossing fields of communication, oral history,Holocaust studies, education, art, and storytelling studies. He has published journal articles, book chapters, and podcast episodes in national and international venues such as the Journal of Applied Communication Research, Communication Education, the Journal of Autoethnography (University of California Press), Storytelling, Self, Society (Wayne State University Press), the University of British Columbia Press, and the Optimal Living Daily (https://oldpodcast.com/ ) podcast.
His teaching and research bring together his passion for communicating across difference, perhaps best exemplified in he and Dr. Eric Marland's (Chair of the App State Department of Mathematical Sciences) COM/MAT 3543: Communicating Science course. He also leads an agnostic meditation club in the Department of Communication and is always happy to continue the conversation.
Contact: patticj@appstate.edu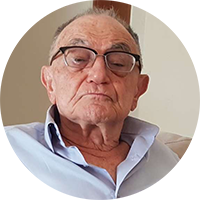 Name: Dr. Shimon Redlich
Position: Shimon Redlich is an Israeli historian and child survivor of the Shoah. Born in Lviv, present-day Ukraine, in 1935, Redlich and his family moved to the formerly Polish, now Ukrainian town of Brzezany, where they resided when the Germans attacked the Soviet Union. In 1943, his father was murdered in a round-up and the rest of the family went into hiding. Shimon Redlich and his mother survived with the help a Polish and, subsequently, a Ukrainian family, whose members provided food and shelter. After liberation, he participated in the shooting of the 1948 semi-documentary film "Our Children" (undzer kinder), one of the first films about the Holocaust.
In 1950, he left Poland for Israel, where Redlich earned a BA at Hebrew University. He continued his education in the U.S., receiving an MA from Harvard and a PhD from NYU. As a specialist in the modern history of Jews in Eastern Europe, Russia and the USSR, Redlich returned to Israel and accepted a teaching appointment at Ben Gurion University in 1972. He retired as a full professor in 2003. Redlich has published a number of books, including the edited collection War, Holocaust and Stalinism: A Documented Study of the Jewish Anti-Fascist Committee in the USSR (1995) and Together and Apart in Brzezany: Poles, Jews, and Ukrainians, 1919-1945 (2002), which combines extensive interviews he conducted in Israel, the U.S., Poland and Ukraine with trial documents and his own memories of his time in the city. He currently lives in Modi'in, Israel.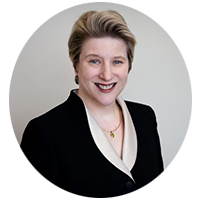 Name: Dr. Patricia Heberer Rice
Position: Patricia Heberer Rice is the Senior Historian and director of the Office of the Senior Historian at the United States Holocaust Memorial Museum in Washington. An historian with the Museum's Mandel Center for Advanced Holocaust Studies since 1994, she serves as the Museum specialist on eugenic policies in the Nazi era and the persecution of persons with disabilities during the Holocaust. Dr. Heberer Rice earned a baccalaureate degree in history and German literature and a masters degree in history, both from Southern Illinois University; she pursued doctoral studies in European history at the Free University of Berlin and the University of Maryland, receiving her Ph.D. from the latter institution.
In addition to contributions to several USHMM publications, she is the author of Children during the Holocaust, a volume in the Center's series, Documenting Life and Destruction (Altamira Press, 2011) and the editor of Atrocities on Trial: The Politics of Prosecuting War Crimes in Historical Perspective (Nebraska UP, 2008, co-edited with Juergen Matthäus). She is currently the co-editor of Nazi Sites for Racial Persecution, Detention, Murder, and Resettlement of Non-Jews. Encyclopedia of Camps and Ghettos, Vol. V (Indiana UP, with co-editor Jan Lambertz, in progress). She is a member of the consortium, "Brain Research at the Institutes of the Kaiser Wilhelm Society in the Context of National Socialist Illegitimate Activities: Brain Specimens at the Institutes of the Max Planck Society and the Identification of the Victims."
Contact: pheberer-rice@ushmm.org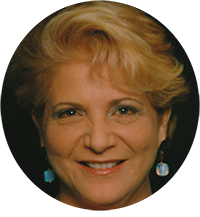 Name: Dr. Racelle Weiman
Position: Dr . Racelle Weiman has received international acclaim and numerous awards for her innovative and groundbreaking efforts in Holocaust education. Her work in diplomacy and international conflict, museums and the creative arts, education and curriculum development, social welfare and minority rights has been sought after in over 30 nations. In addition to North America, she lectures and appears in print and media in the Middle East, Southeast Asia, Europe and Australia. Dr. Weiman has served as director of several institutions in academia and the public sector, recently working on multicultural, interreligious, and international State Department projects on prejudice eduction and dialogue.
She has served on the faculty of Haifa University, Israel, as well as Hebrew Union College in Cincinnati. She was Director of Global Education at the Dialogue Institute of Temple University in Philadelphia. She has curated many exhibits and produced several documentary films on the Holocaust and other genocides.Currently she is producing the film "Indonesian Lullaby: Courage and Compassion in a Time of Hate," and co-writing the play"Honorable Discharge" about a Black army unit in WWII.
Contact: racelleweiman@gmail.com