Teacher-Participants
Teacher-Participants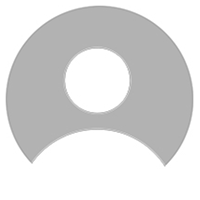 Name: Jessical Badio
School: Berry Middle School, Sterrett, AL
Position: 8th Grade Reading teacher

Contact: jgbad@bellsouth.net
---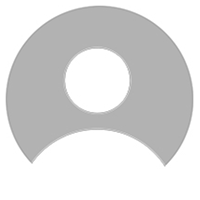 Name: Jeffrey Begeal
School: Harding University High School, Smithfield, NC
Position: I teach at Harding University High School in Charlotte, NC. It is a Title I Public High School. The majority of our student population in Black with a large Latino minority.
I teach 9 through 12 mostly the MYP and IB Diploma candidates. I have taught all the curricula over the past 28 years in the Social Studies Department as well as Latin for 20 years.
I earned my BA at Mercer University, Georgia with a double major in History and Latin. I earned my MA at the University of Central Florida, Orlando with a concentration in European History. I am the Department Chair for Social Studies.
I am enjoying reading Bergen's War and Genocide at present. Her succinct analyses are very easy to digest and follow. I would have liked to see more on pre WWI and WWI that made the Shoa even possible in WWII. (Treatment of the Kurds and Armenians come to mind and the disastrous creation of Yugoslavia, as a state destined to implode.) She will need to also visit the Vatican Archives now that they are open for WWII. Pope Pius XII and the myth of his silence during the Shoa does not reveal the over 250,000 false passports the Vatican provided to European Jews. I think further research will uncover his silence as keeping a low profile to encourage some saving measures. Bergen gets it right though that individual Catholic Priests in many countries did participate in the Shoa, but others did not and many took active roles to help European Jews.
Contact: jeffreyp.begeal@cms.k12.nc.us
---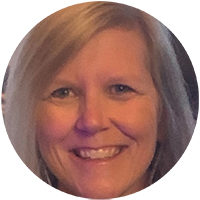 Name: Kelly Berry
School: St. Joseph's Academy, Ballwin, MO
Position: Kelly Berry is a high school English and Holocaust educator who just finished her 5th year of teaching at St. Joseph's Academy in St. Louis, Missouri. She graduated from Illinois State University with a Bachelor of Arts in Spanish and a minor in English. Currently, she is near completion of a Master's in Holocaust and Genocide Studies at Gratz College. In 2018 , she developed a semester elective Holocaust Literature course where she strives to educate her students about humanity and history while discovering and analyzing multiple forms of Holocaust literature and media. In 2019, she was a member of Yad Vashem's Journey to Poland cohort where she explored the locales of the lives and deaths of the Jews and others in Warsaw, Lodz, Krakow, Treblinka, Chelmno, and Auschwitz-Birkenau. She presented insights from her Poland journey at the MOCHE Fall Conference in 2019 as well as serving as a session speaker at the 2021 Kennesaw State University Holocaust Summer Workshop for high school students. Her biggest passion in life besides her family is to provide joy-filled, thought provoking, and engaging learning experiences for all of her students.
Contact: kberry@stjosephacademy.org
---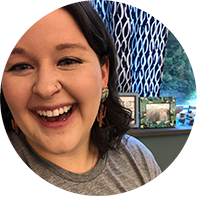 Name: Carrie Boone
School: Watauga High School, Boone, NC
Position: I am a graduate of ASU with a degree in social studies education and a minor in Judaic, Holocaust, and peace studies. During my time in college, I interned at USHMM for a spring semester. I was chosen as a Warren Fellow by the Houston Holocaust Museum to learn more about Holocaust teaching strategies. I have participated in two summer academies with Centropa in Europe where I worked with teachers from around the world on preserving Jewish history and teaching it to our students. Each year I meet at NCCAT to work with other Holocaust educators across the state. I spent the first four years of my teaching career at North Gaston High School, but now I am at Watauga High School. I currently teach world history, AP world history, Peer Group Connections, and the Holocaust and 20th-century genocides.
Contact: boonec@wataugaschools.org
---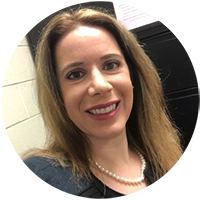 Name: Rachel Brand
School: Ardrey Kell High School, Charlotte, NC
Position: I am currently the Dean of Students at Ardrey Kell High School in Charlotte, NC. I am also the staff advisor for the Jewish Cultural Club that was started this last school year.
I started my educational career as a high school counselor in 2007 in Charlotte and over the course of eleven years, worked in both Charlotte Mecklenburg Schools and Cabarrus County Schools. In 2017, I needed to take my experience in schools and find a new place to grow which was School Administration. I believe that an integral part of administration is understanding the whole student and that is missing with those in administration who don't have the background that a counselor has. I graduated school administration in 2018 and started as a Coordinator in Kannapolis City Schools for a year. Then in 2019, I moved to Ardrey Kell High School as the Dean of Students and am loving the professional growth that I have gained in the three years.
Contact: rachell.brand@cms.k12.nc.us
---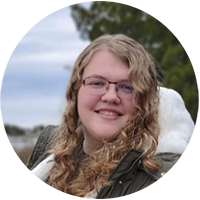 Name: Jessica Braxton
School: Elizabethtown Middle School, Elizabethtown, NC
Position: I started teaching at the beginning of August 2020 in Bladen County, NC. Before teaching, I graduated with honors from the University of North Carolina at Pembroke as a History major with a minor in Psychology. To graduate with Honors, I wrote a thesis entitled "Teaching the Holocaust in Public Schools: Rationale, Difficulties, and Effective Methodologies" with the help of my academic mentor Bruce DeHart. This upcoming year I look forward to co-sponsoring our ETMS BETA Club and working as the Bladen County Coordinator for the North Carolina Council on the Holocaust. In my spare time, I enjoy reading, listening to jazz, and learning martial arts. I am excited to get to know everyone and further my knowledge of the Holocaust.
Contact: jnbraxton@bladen.k12.nc.us
---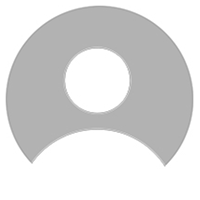 Name: Ethan Brooks-Livingston
School: Catawba Valley Community College, North Wilkesboro, NC
Position: I am an Instructor of History in the Department of Humanities. A first-generation college student, I witnessed first-hand the power of education to change a person's life, and became an instructor to help students construct and realize their academic goals. I have taught at Catawba Valley Community College since 2016, first as an adjunct instructor before moving to full-time in August 2020. As renowned scientist Carl Sagan once said, "You have to know the past to understand the present," and providing opportunities to encourage students to make personal connections to those people and places of long (or not so long) ago is my goal for each course. I hope, through seeing the real humans of history, through hearing previously unheard voices and untold stories, that my students will come to understand how human (and sometimes how inhumane) history has been, and how life was just as complex and held as many gray areas as it does today. As self-proclaimed history nerd of the 1930s and enthusiast for life-long learning, I hold a Master of Arts degree in Public History from Appalachian State University and a Master of Arts degree in Gender and Race Studies from the University of Alabama.
Contact: ebrookslivingston386@cvcc.edu
---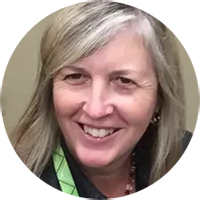 Name: Heather Broughham-Cook
School: Cross Schools, Bluffton, NC
Position: I call the Lowcountry home and have lived here for 20 years, between Hilton Head Island and mainland Bluffton. A change of career teacher, I worked in communications for many years as a journalist and then communications director, so I have a fondness for words. I am a teacher fellow with the South Carolina Council for Holocaust Studies and currently, I teach 6th grade ELA and SS which is an excellent opportunity to introduce reading, writing and discussions about the Holocaust at this level. I do so by including many examples of the rich memoirs written at this time and SC standards include teaching of the Holocaust in 6th grade Social Studies. I am also able to talk about antisemitism and its history as the curriculum focus is the Ancient World and Israel. In Eng 1 Hons there are numerous opportunities to discuss the Holocaust through literature, for example, the universe of obligation is a dominant theme in To Kill A Mocking Bird and ties wonderfully with Facing History's Universe of Moral Obligation. I use every opportunity to raise awareness in the classroom.
Contact: heatherinmiddle@gmail.com
---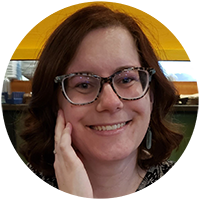 Name: Taylor Cohen
School: Boynton Middle School Rindge, NH
Position: Hello, my name is Taylor Cohen. I graduated from the University of New Hampshire in 2011 with a master's in Child Advocacy and Family Policy. I worked as a substitute teacher and then as a Special Education paraprofessional for several years. I substitute taught in middle schools and elementary schools around the area where I lived. Additionally, I was a long-term substitute paraprofessional at a local high school. This experience showed me that I really wanted my own classroom. Subsequently, I went back to school to earn my master's in Education at Franklin Pierce University. I graduated in 2017 and was hired as a 7th grade Language Arts teacher at Boynton Middle School. Two years ago, I was moved from 7th grade to 8th grade. The 8th grade curriculum includes a unit about the Holocaust/World War II. The main essential question in this unit is "what does our response to conflict say about ourselves?" I look forward to learning as much as I can at this Symposium so that my students can learn from the past to create a better future.
Contact: tcohen@mascenic.org
---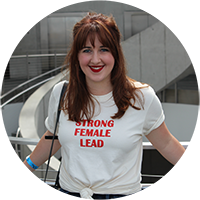 Name: Riley Paige Dunn
School: McIntosh Middle School in Sarasota, Florida
Position: I earned a bachelor's degree in Political Science at Furman University in Greenville, South Carolina. During my time at Furman, I was introduced to the Greenville Literacy Association where I taught a civics class for adult learners who were working towards earning a GED or passing the United States Citizenship Exam as part of the naturalization process. My first job after I graduated college was directing an educational summer program for youth in the Greenville area. My experience working with the Greenville Literacy Association and developing a curriculum for its youth program made me realize my passion for education.
I moved back to Florida where I earned a master's degree in Secondary Social Science Education at the University of South Florida and started my first job as a social studies teacher. I currently teach 8th grade Civics at McIntosh Middle School in Sarasota, Florida.
Contact: rpaiged94@gmail.com
---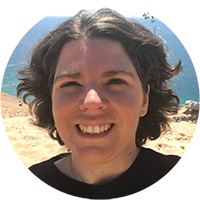 Name: Jessica Ferguson
School: McDowell High School in Marion, NC
Position: I graduated from Appalachian State University in 2004 with a B.S. in English Secondary Education. After college, I got a job teaching English at McDowell High School, where I have worked for the last 17 years. In 2013, I graduated from the University of North Carolina at Greensboro with an M.A. in Liberal Studies and a concentration in Global Studies. For the last several years, I have been teaching primarily English II, and my informational text unit is focused around the Holocaust. I am looking forward to a week of learning and hopefully becoming a better resource for Holocaust education at my school and in my county.
Contact: jessica.ferguson@mcdowell.k12.nc.us
---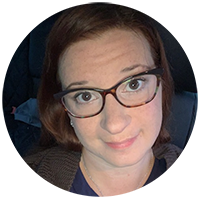 Name: Jessica Fitzgerald
School: North Brunswick High School in Leland NC
Position: I am a high school history and psychology teacher at North Brunswick High School and have been since 2014. I am a medieval recreator with the SCA and SMA. I believe in making history come alive as much as possible. Too often history is a list of dates and locations and numbers, and they mean little to nothing to my students. When you tell the stories of the people who were actually there it becomes real and relatable to those who interact with it. This is my mission as a teacher: make it real and relevant.
Contact: jfitzgerald@bcswan.net
---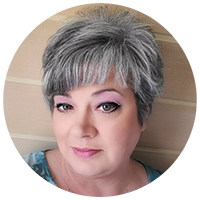 Name: Crista Good
School: Wirt County Middle School, Elizabeth, WV
Position: My name is Crista Good. I teach 5th grade ELA at Wirt County Middle School, a small, rural school in Elizabeth, WV. I have taught for 17 years, and the last four years I have introduced all of the students at WCMS to the Holocaust through literature. In 2018, I attended Yad Vashem's International Conference. In 2019, I toured Poland with Classrooms Without Borders, visiting many camps and learning of Jewry in prewar Poland. I take teaching the Holocaust to my students very seriously, and I wish to continue to learn for their sakes.
Contact: cristagood@gmail.com
---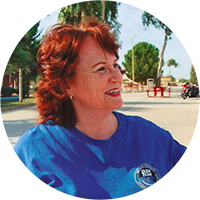 Name: Fay A. Head
School: Spangdahlem High School (SpHS-DoDEA) on the USA Spangdahlem Air Base in the Eifel (southwestern) region of Germany
Position: Dr. Fay A. Head teaches English/Language Arts [ELA] (9-12), AP Human Geography (9-12), English for Speakers of Languages Other than English [ESOL (K-12)], World & US History (9-12), and Spanish/AP Spanish (9-12) at Spangdahlem High School (SpHS-DoDEA) on the USA Spangdahlem Air Base in the Eifel (southwestern) region of Germany. In addition, she also taught at Incirlik Unit School (IUS-DoDEA) on the joint USA/Turkish Incirlik Air Base for 12 years, where she always included "The Diary of Anne Frank" in addition to any additional materials that she was able to get from the "Anne Frank House," in Amsterdam, Netherlands for her English/Language Arts [ELA] Middle School (6th-8th grade) students. Needless-to-say all of IUS students benefited greatly and thoroughly enjoyed learning about the Holocaust and Anne Frank's story, as well as learning about the reality and stories of many people, who had experienced the Holocaust "first-hand." As Fay prepares to expand her teaching to include much more additional information and experiences from those involved in the Holocaust for her high school students in Germany, she is delighted to be able to participate in the 19th Annual Martin and Doris Rosen Summer Symposium, "Remembering the Holocaust."
Contact: fayhead@gmail.com
---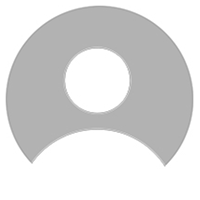 Name: Rebecca Holzman

School: Toronto, Canada
Position:
Contact: ecomentors@yahoo.ca
---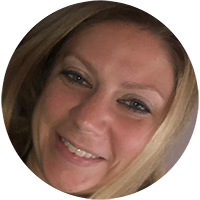 Name: Kinsi King
School: South Iredell High School, Statesville, NC
Position: My name is Kinsi King, and I currently teach at South Iredell High School in Statesville, NC. I teach 9th and 10th grade English in the IB Middle Years Program. I have taught for fourteen years in two different schools. I received my bachelor's degree in English from Muskingum University and my master's degree in Curriculum and Instruction from App State University. I am National Board Certified, have both AP Language and AP Literature training, IB Diploma Program training, IB MYP training, and am a United States Holocaust Memorial Museum Teaching Fellow, 2018-2019. I have taught about the Holocaust for thirteen of my fourteen years teaching and am passionate about continuing to do this and help other educators follow best practices on how to teach this important history as well.
Contact: kinsi_king@iss.k12.nc.us
---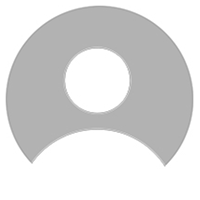 Name: Hallie Leach
School: Pittsburgh, PA
Position:
Contact: hallieleach@hotmail.com
---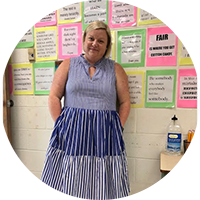 Name: Kady Long
School: North Lenoir High School, NC
Position: My name is Kady Long and I have been teaching high school Social Studies for 14 years in North Carolina. Originally from Ohio, a University of Mount Union Alum, I came to North Carolina and began teaching at Hopewell High School in Huntersville for 2 years. I began my 3rd year of teaching in Lenoir County at North Lenoir High School and have been there ever since. I primarily teach World History. However, last year, I was given the opportunity to teach a Holocaust and Human Experience class at my high school. This is currently the only Holocaust class available in our county. Right now, my school only offers one section per year for the Holocaust class. My goal is to grow the enrollment and deliver this important content to as many students as I can at my school and in our county.
Contact: www.lenoir.k12.nc.us
---
Name: Janae Martin
School: Hickory Ridge High School, Harrisburg, NC
Position: My name is Janae Martin and I currently teach in the Social Studies department at Hickory Ridge High School in Harrisburg North Carolina. I am a transplant from Northeast Michigan and received my Bachelor's degree in Secondary Education from Central Michigan University in 2018. After graduating from CMU, I began my first teaching position at Hickory Ridge High School. During my first year of teaching, I taught American History I and American History II but was asked if I could take over the Holocaust and Genocide elective during my second year of teaching. I of course jumped at the opportunity and will begin my third year of teaching the course this fall. My Holocaust and Genocide course focuses heavily on the Holocaust beginning with an introduction to anti-Semitism and following the entire history of how the Holocaust began and ending with why studying the Holocaust is important today. We also heavily discuss other genocides that have taken place both before and after the Holocaust. I am looking forward to learning so much more about history and how to more effectively teach the Holocaust during this symposium.
Contact: Janae.Martin@cabarrus.k12.nc.us
---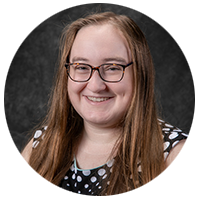 Name: Rajaneekara Mills
School: Pinnacle Classical Academy
Position: I majored in History and Broadfield Social Studies with a minor in Latin at the University of Montana, Missoula. I then started teaching social studies and Latin at Pinnacle Classical Academy.
Contact: rmills@pinnacleclassicalacademy.com
---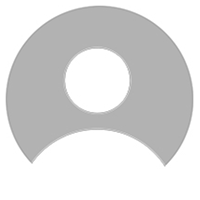 Name: Laurie Mitrani
School: Hebrew Academy, Miami Beach (previous)
Position: Private Tutor (current)

Contact: lmitrani114@gmail.com
---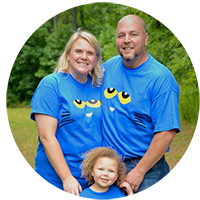 Name: Karla Nantz
School: Cary High School, Cary, NC
Position: I am Karla Nantz. I currently teach at Cary High School in Cary, NC. My students are 10th - 12th graders. I am a 17-year veteran teacher at Cary High School. My passion for teaching started at an early age and I am as excited to walk into the classroom and build relationships with teenagers today as I was in 2004. I am dedicated to teaching about the Holocaust, as well as the history of other genocides. I am a wife to a fellow educator at Cary High School, a mother to a vivacious 4-year-old, and a dog mom to two amazing, rescue pups. In my free time, I enjoy gardening, reading, fishing with my dad, gaming with my husband, and playing tabletop games with our friends.
Contact: knantz@wcpss.net
---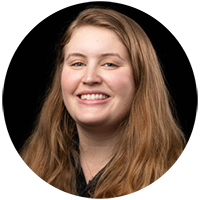 Name: Kara Old
School: Master's Student of History Teaching, Appalachian State University, Boone, NC
Position: Hello! My name is Kara Old, and I graduated from Appalachian State University with a BS in History, Social Studies Education in the Spring of 2020. I am continuing my graduate education here in History Teaching. Throughout my field experiences and internships, I have taught at the high school level in World History and US History classrooms.
In the summer of 2018, I participated in a faculty-led study abroad focusing on Eastern Europe in World War II and the Cold War. We visited several public sites and museums in Germany, Czech Republic, Hungary, and Poland. This opportunity introduced me to my research interest of revisionism of memorials, which I focused my undergraduate thesis on concerning a World War II memorial in Budapest, Hungary. I am looking forward to our discussions and incorporating what we learn in this Symposium in my lesson plans.
Contact: oldhistoryed@gmail.com
---
Name: Mamie Philp
School: Basil Paterson School, Edinburgh, Scotland
Position: This summer I will have been teaching History for twenty-five years. After working in several schools across the city, I now teach part time in my present school; exam students aged 15 to 18 years. I am an Educator for the Holocaust Educational Trust's Lessons from Auschwitz (LFA) Project which is unique in taking young people aged 17/18 from schools across the UK through a learning process about the Holocaust which includes a one-day visit to Auschwitz-Birkenau. During the pandemic the Trust developed LFA Online and I have educated groups of young people on that programme too. As an Educator I have participated in study visits to Berlin, Terezin and Thessoloniki and sit on the steering group that organises Scotland's national Holocaust Memorial Day events, chaired by Interfaith Scotland. I also represent a charity called Survivors Fund which supports survivors of the 1994 genocide against the Tutsi in Rwanda. In recent months, I have been putting together a course on genocide studies, bringing together materials produced by experts in their field, and hope one day that this will be introduced in schools across Scotland.
Contact: mamiephilp@gmail.com
---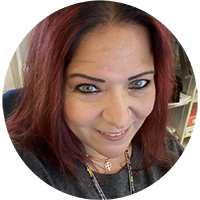 Name: Nicole Lynn Pollino
School: Cypress Bay High School, Weston, FL
Position: I am Dr. Nicole Pollino! I am a Florida Native. I have 2 boys (15 & 12), a husband, and a schnoodle names Harley Davidson Pollino. I have a BA in Psychology (FSU!), a masters in reading and a doctorate in Youth & Child Studies (NSU). I just completed my 28th year teaching. I currently teach Honors/AP English, grades 9-12. I also teach religious school at my synagogue, Judiacs as well as Holocaust. In my spare time (what's that???) I love the beach, attending sporting events and to read. I am honored and excited to participate in this Holocaust Symposium.
Contact: nicole.pollino@browardschools.com
---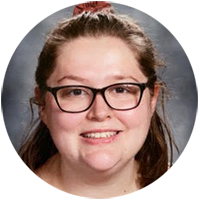 Name: Sue-Ann Polzin
School: Wausaukee Elementary located in Wausaukee, WI
Position: This school year will be my third year in the classroom, but my first as a 2nd grade teacher! I am excited to learn and work with my fellow participants. I am extremely grateful for the opportunity to be a scholarship recipient and participate in this symposium.
Contact: sueann.polzin@snc.edu
---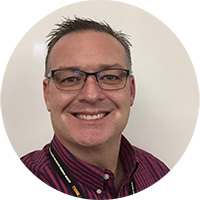 Name: David Reeser
School: Rexburg, ID
Position: I teach at Madison High School in Rexburg, Idaho. I teach 11-12 graders in American Government, AP American Government and Politics, and classes on the Holocaust and Human Rights.
I graduated from Boise State University with a BA in History/Secondary Education and later with a MS in Instructional and Performance Technology. I've taught 29 years in public schools here in Eastern Idaho where I now teach 4 sections of my class on the Holocaust and Human Rights each year at Madison High School in Rexburg. I was a Museum Teacher Fellow at the United States Holocaust Memorial Museum for the 2016-2017 year, traveled to Israel, Germany, and Poland with the Holocaust and Jewish Resistance Teachers Program in 2011, and studied with The Olga Lengyel Institute in 2014. I love to learn and to teach about the Holocaust and associated Human Rights issues and I look forward to meeting everyone and learning more at this symposium.
Contact: REESERD@msd321.com
---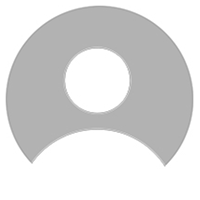 Name: Golda Retchkiman
School: University of Miami, Aventura, FL
Position: My name is Golda Retchkiman and I was born and raised in Mexico City. My grandparents were from Russia and Poland and moved to Mexico just before the outbreak of the Second World War. I grew up listening to my bubble's stories about her life in Poland and how she had been the lucky one because she was the only member of her family that left Poland before the Holocaust. She would show me pictures of her family while crying telling me that all were all murdered in Auschwitz. Furthermore, since I went to a Jewish Day School, I learned about the Holocaust at a very young age. Hitler, Mengele, gas chambers, crematorium and six million Jews were common concepts for me. As you can imagine, all these factors lead me to always care about the underdogs.
I graduated from Universidad Iberoamericana with a Bachelor of Arts in History. I moved to Miami, Florida in 1993 where I continued my studies receiving a Master's in Social Studies Education and a Master's in Special Education from Florida International University as well as an Endorsement in Gifted Education & Autism Spectrum Disorder. Last year I obtained another master's degree, this time in Holocaust and Genocide Studies from Gratz College and currently, I am pursuing a PhD on the same subject.
I have worked as a History, Jewish Studies, Hebrew, and Special Education teacher. I have been to Poland 6 times, three as a volunteer with the March of the Living and one with a program that was launched two years called In Humanity's Footsteps. I also volunteer at the Holocaust Memorial in Miami Beach and last year I started teaching a Holocaust course at University of Miami since I feel morally compelled to spread the message of the consequences that hate can create. I enjoy traveling, reading, and watching foreign movies.
Contact: gxr673@miami.edu
---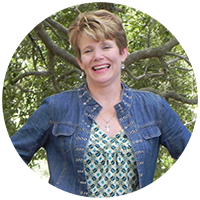 Name: Donna Boston Ross
School: Catawba Valley Community College, Hickory, NC
Position: My name is Donna Boston Ross. I am the Department Chair of Humanities and I also teach Spanish in the college transfer division at Catawba Valley Community College (CVCC) in Hickory, NC. Being an only child, I feel naturally drawn to people. My personality is one that comes to life as I learn about and interact with others. I enjoy learning about other cultures, languages, religions, customs, etc.
I live in Claremont, NC on a small farm where my husband, Bryan, raises sheep and my daughter, Jessie, gathers fresh eggs. Both of my sons have public service careers. My son, Matthew, works for the City of Charlotte as a firefighter and my son, Luke, is a homicide agent with the NC State Bureau of Investigation. I am an avid reader and my favorite genre is historical fiction preferably the World War II time period. I am the co-chair of the Interdisciplinary Read (IR) at CVCC and each year the IR committee strives to choose a book focused on some aspect of diversity.
I hope to learn more about the holocaust which ultimately will aid me in developing the course HUM 170- The Holocaust. It is my belief that the need to study the holocaust is greater than ever before. I am an alumna of Appalachian State University and I am excited to return to the classroom as a student. I look forward to working with my classmates and continuing my journey of lifelong learning.
Contact: dross@cvcc.edu
---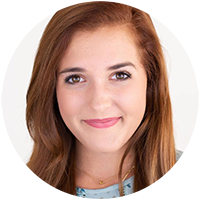 Name: Athena Sarantis
School: Nations Ford Elementary School, Charlotte, NC
Position: First I would like to say how honored I am to be participating in this symposium. Ever since I was a child, I hyper-fixated on that brutal time in history as well as Jewish culture. Recently I discovered that I am partially Jewish, ancestrally, which makes my passion for this subject even more so than before. Thus being a teacher, I know that children's experiences, traumatic or not, at their young age are unique and valid. I believe it is essential that children's voices be heard especially in times of challenges and despair.
Contact: athenasarantis@gmail.com
---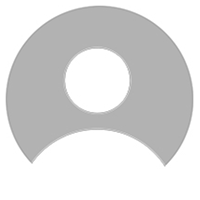 Name: Dawn Silver
School: East Yancey Middle School, Burnsville, NC
Position:
Contact: dfproffitt@yanceync.net
---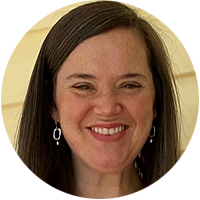 Name: AnnaMarie Tapio
School: Blowing Rock School, Roan Mountain, TN
Position: AnnaMarie Tapio graduated as a North Carolina Teaching Fellow in 2003 from Appalachian State University with a bachelor's degree in Middle Grades Education with concentrations in English and Science. AnnaMarie taught science and social studies at Avery Middle School in Newland, NC from 2003-2010. She taught science at East Millbrook Magnet Middle School in Raleigh, NC from 2010-2012. Moving back to the Appalachian Mountains in 2012, AnnaMarie took a six-year break from teaching to work at an architectural, engineering, and construction firm from 2012-2018 before returning to teaching. In 2018 AnnaMarie taught at University School on East Tennessee State University's campus as an interim English Language Arts teacher. In 2019 AnnaMarie accepted a seventh and eighth grade English Language Arts position at Blowing Rock Elementary in Blowing Rock, NC where she has taught for the past two years.
Contact: tapioa@wataugaschools.org
---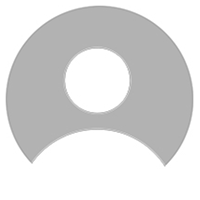 Name: Rhonda Tiwari
School: Okatie, SC
Position:
Contact: rhonda.tiwari@beaufort.k12.sc.us
---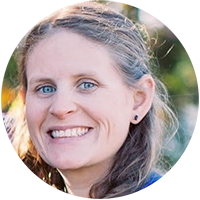 Name: Alison Vick
School: Pellissippi State Community College, Knoxville, TN
Position: I am a History professor at Pellissippi State Community College in Knoxville, TN. I hold a Masters Degree in European History, with a concentration in German and Eastern European History. After my first year of doctoral research about war crimes of World War I, I spent a month in Germany and Poland where I visited Auschwitz, Dachau, and Plaszow. I currently teach World, Western, and U.S. History to college freshmen. Additionally, I am a Teaching Fellow for the Tennessee State Holocaust Commission.
Contact: abvwwi@gmail.com.
---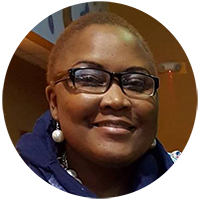 Name: Angela Walker
School: West Charlotte High School, Hickory, NC
Position: Angela V. Walker is a Rockford, Illinois native who came to North Carolina to pursue an undergraduate degree in English at Johnson C. Smith University in Charlotte. She completed those studies in 1997 and went on to complete a Master of Divinity degree in Theology and a Doctor of Philosophy in Interdisciplinary Humanities.
Walker is currently an educator with the Charlotte Mecklenburg School System. She teaches Advanced Placement and Honors English courses to juniors and seniors at West Charlotte High School. Prior to working in K-12 education, Walker was employed in higher education for fourteen years, filling a variety of roles including adjunct Instructor of English and Academic Advisor at Fairmont State University in West Virginia, Project Director of the Ohio South Consortium, Ohio College Tech Prep at Shawnee State University, and English Instructor for the First Year Enrichment program at Wilberforce University.
Contact: angelav.walker@cms.k12.nc.us
---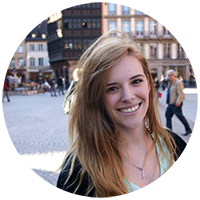 Name: Stephanie Walker
School: Heritage High School, Raleigh, NC
Position: I Received a BS in Social Studies Secondary Education with a minor in Judaic, Holocaust, and Peace Studies from Appalachian State University. After meeting a Holocaust survivor at a young age, I was inspired to dedicate my life to the study of genocide awareness. During my time at Appalachian, I studied abroad in Germany, Austria, and France to see first-hand the history of the Holocaust. As an educator, I have taught World History, AP World History, and starting next year, Holocaust and Genocide in the 20th Century. In addition, I have participated in multiple Holocaust professional developments, including the Belfer National Conference. Most recently, have become an active member in the NC Holocaust Council as a County Coordinator for Wake County Public School System.
Contact: smtwalker18@gmail.com
---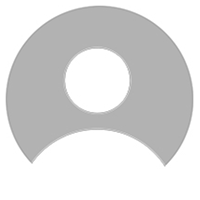 Name: Sarah Weekes
School: Sun Valley High School in Indian Trail, NC
Position:I am currently in my 24th year of teaching and moved back to the Charlotte area last year. While I am currently teaching English at Sun Valley High School in Indian Trail, NC. I have a BA from UNC-Wilmington and an MA from The Citadel, both in English Literature and Language. While teaching in South Carolina, I attended several conferences organized by The South Carolina Council on the Holocaust. I have taught Holocaust Literature for many years and look forward to expanding what I can make available to my students.

Contact: magiemunch@gmail.com
---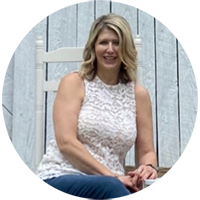 Name: April Woody
School: East Yancey Middle School, Burnsville, NC
Position: I am a graduate of Mars Hill University with a BA in Elementary Education, and add on certificates in language arts and science grades 7-9. I began working for Yancey County Schools as an EC assistant working with students in an elementary setting and then with high school students. In 2007, I transferred to East Yancey Middle School where I have taught both language arts and science. Currently I teach seventh grade language arts. In 2017, I participated in the ELA Belfer Conference. I have also attended a few professional developments sponsored by the NC Holocaust Council. I am very eager to learn as much as I can about the Holocaust so I can be a better teacher for my students.
Contact: arwoody@yanceync.net