2022 Symposium
2022 Symposium

Welcome to the website for the 20th Annual Martin and Doris Rosen Summer Symposium organized and hosted by Appalachian State University's Center for Judaic, Holocaust, and Peace Studies. This year's symposium will focus on Film and Photography During and After the Holocaust. We plan to hold it as an in-person event on the ASU campus in the NC mountains (with the option to participate remotely). It will take place from July 23-28, 2022.
Anyone who is not able to join us in person on the ASU campus can receive full access to all public events, including survivor testimonies, via Zoom by registering here: https://appstate.zoom.us/meeting/register/tJElcuirqzsuHNyiBD4novBMys2m15XBj7ob
For the full symposium program, click here.
⠀⠀⠀⠀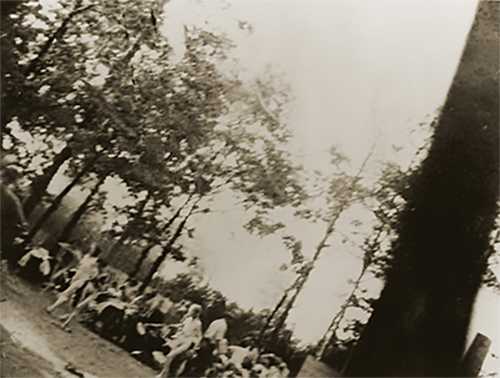 Sonderkommando photograph taken by a Jewish prisoner, crematorium V, August 1944