Faculty
Faculty
Name: Dr. Elizabeth Bellows
Position: Dr. Elizabeth Bellows is an associate professor in the Department of Cirriculum and Instruction at Appalachian State University. She teaches social studies methods courses in elementary, middle, and secondary programs and is a member of the Graduate Faculty. Her research involves intersections of critical social studies and teacher education as well as historical research as it relates to social studies education, and international inquiry about social studies education in Japan and Romania. Dr. Bellows recently co-edited a book, (Re)Imagining Elementary Social Studies: A Controversial Issues Reader , which highlights her efforts to engage pre-service teacher s with frameworks of anti-racist and socially just educative practices by enacting critical pedagogy.
Her articles have been published in Contemporary Issues in Technology and Teacher Education, Social Studies and the Young Learner, The Social Educator, American Educational History Journal, Journal of International Social Studies, Journal of Social Studies Research, Social Studies Research and Practice, and Social Education.
Contact: bellowsme@appstate.edu
---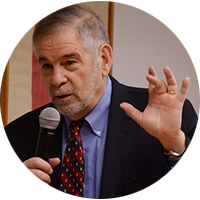 Name: Dr. Michael Berenbaum
Position: Rabbi Dr. Michael Berenbaum serves as the director of the Sigi Ziering Institute: Exploring the Ethical and Religious Implications of the Holocaust and holds a professorship in Jewish Studies at American Jewish University. He was the executive editor of the New Encyclopedia Judaica, a second edition of the monumental 1972 work, which now consists of 22 volumes. For three years, he was president and chief executive officer of the Survivors of the Shoah Visual History Foundation. In addition, he served as the first director of the United States Holocaust Memorial Museum's Research Institute and, from 1988 and 1993, held the position of project director, overseeing the USHMM's creation.
His work in film has won Emmy Awards and Academy Awards. Dr. Berenbaum has authored and edited 20 books, scores of scholarly articles, and hundreds of journalistic pieces.
Contact: michael@berenbaumgroup.com
---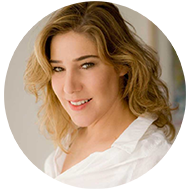 Name: Laura Bialis, MfA
Position: Laura Bialis is an American-Israeli filmmaker and the founder of the Foundation for Documentary Projects, a non-profit organization with the mission of creating documentaries and curricula about important historical and social issues. Born in Los Angeles, she attended Stanford University, majoring in History and specializing in wartime and post-war Eastern European studies. She subsequently earned an MfA in Production from the University of Southern California (USC)'s School of Cinema-Television, where she became drawn to documentary. While at USC, Bialis worked on a number of films, including Daybreak Berlin on German-American artist Ilse-Margret Vogel, who lived in Berlin and was active in the anti-fascist underground in the early 1940s. She is best known for fer documentaries Refusenik (2008) and Rock in the Red Zone (2015). Bialis is currently directing and producing Vishniac with executive producer Nancy Spielberg and producer Roberta Grossman. The documentary film will explore Vishniac's career and stunning photographs, bring to life the world in which he worked and detail his dramatic life story and flamboyant personality. Roman Vishniac, a Russian-Jewish photographer, created some of the most iconic images of Jewish life in Europe prior to the Shoah, which captured a world that would soon vanish.
Contact:
---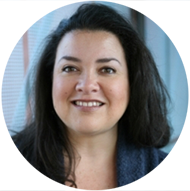 Name: Christina Chavarría
Position: Christina Chavarría is a Program Coordinator in the Levine Institute for Holocaust Education at the United States Holocaust Memorial Museum, where she has worked since December 2006. She has represented the Museum in the US, Europe, Latin America, Israel, and Japan. She holds a BA and MA in comparative literature from the University of Dallas. Her interests lie in Holocaust literature, engaging new audiences and partners, and studying and disseminating information on the impact and history of the Holocaust in the Ibero-American world. She has forged relationships for the Museum with organizations such as the College Board and the US Department of Education, and she leads efforts to work collaboratively with Echoes & Reflections and National Archives and Records Administration. Christina is currently working on AP US History lessons as part of the Americans and the Holocaust initiative. Christina is currently running the Conference for Holocaust Education Centers, bringing education staff from Holocaust organizations every two years. She ran the Museum's Belfer National Conference and Holocaust Institute for Teacher Educators for six years. She also managed outreach projects for the Museum Teacher Fellows for six years. Previously, Christina served as Director of Education at Holocaust Museum Houston for six and a half years. Prior to that, she was a high school English teacher for eight years in El Paso, Texas, her city of birth.
Contact:
---
Name: Peter Feigl
Position: Peter Feigl was born on March 1, 1929, in Berlin, Germany. He was the only child of Ernst and Agnes Bornstein Feigl, non-practicing Jews, who moved to Vienna in 1937. His father, a mechanical engineer, worked for a multinational company that sold automotive equipment throughout Europe, while his mother stayed home to raise Peter in an upper middle class environment. Once relocated to the Austrian capital, Peter was baptized in the Catholic Church in the hope he would be shielded from antisemitism. When Nazi Germany annexed Austria in March 1938, the family fled West. Along with his mother and grandmother, Peter was detained as an enemy alien by French authorities after the start of the German invasion in May 1940. They were released after the French defeat. With the help of local nuns, they settled in Auch, west of Toulouse, in Vichy France. In the summer of 1942, the Vichy government under the leadership of Marechal Petain rounded up Jews, whom the Germans deported East. In late August, Peter's parents were arrested. The Germans deported them to Auschwitz, where they were murdered within a month. Peter, who had been away from his parents in a Quaker summer camp, was sent to the predominantly Protestant village Le Chambon sur Lignon. He was one of some 3,500 Jews hidden and sheltered in the village and surrounding areas. With false papers, Peter became a boarding student at a high school in Figeac, France. During these months, he took countless photographs capturing his experiences and struggles.
In May 1944, the Germans raided Figeac. Peter escaped, reaching and crossing the Swiss border with the help of the Jewish underground. He immigrated to the United States in July 1946, where he pursued a private-sector career in international sales of aircraft. He also served five years as a Senior Negotiator in the Office of the Secretary of Defense. After his retirement, he became a volunteer at the United States Holocaust Memorial Museum.
Contact:
---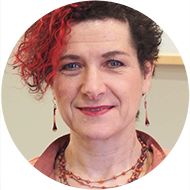 Name: Dr. Dorota Glowacka
Position: Dorota Glowacka is Professor of Humanities at the University of King's College in Halifax, Canada, where she teaches critical theory, gender theory, and Holocaust and genocide studies. Glowacka is the author of Po tamtej stronie: świadectwo, afekt, wyobraźnia (From the Other Side: Testimony, Affect, Imagination, Warsaw, 2017) and Disappearing Traces: Holocaust Testimonials, Ethics, and Aesthetics (Washington UP, 2012). She coedited Imaginary Neighbors: Mediating Polish-Jewish Relations after the Holocaust (Nebraska UP, 2007) and Between Ethics and Aesthetics: Crossing the Boundaries (SUNY Press, 2002), and edited a special issue of Culture Machine entitled "Community" (2006). Glowacka has published numerous book chapters, journal articles, reviews, and encyclopedia entries in the area of critical theory, gender theory, and Holocaust and genocide studies. She is a member of the Academic Committee of the Mandel Center for Advanced Holocaust Research at the United States Holocaust Memorial Museum. Her current research focuses on gender and genocide, and on the intersections of the Holocaust and settler colonial genocides in North America.
Contact: glowacka@dal.ca
---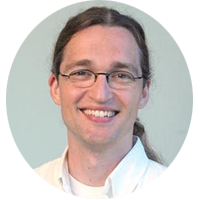 Name: Dr. Thomas Pegelow Kaplan
Position: Dr. Thomas Pegelow Kaplan is the incoming Louis P. Singer Endowed Chair in Jewish History and a Full Professor in the History Department at the University of Colorado Boulder. He is also the outgoing Leon Levine Distinguished Professor and Director of the Center for Judaic, Holocaust, and Peace Studies at Appalachian State University. He has been a research fellow at the International Institute for Holocaust Research at Yad Vashem, Israel, the Center for Research on Anti-Semitism, Technical University of Berlin, Germany, the Simon-Dubnow-Institute for Jewish Culture at Leipzig University, Germany, the German Historical Institute, Washington, D.C., the Zentrum für Zeithistorische Forschung, Potsdam, Germany and the Center for Advanced Holocaust Studies, United States Holocaust Memorial Museum, Washington, D.C. Pegelow Kaplan has taught at UNC- Chapel Hill, Grinnell College, Davidson College and De La Salle University in Manila, Philippines.
His areas of research and teaching are Holocaust and Genocide Studies, Modern German History, Modern Jewish History, Global Transatlantic Protest Movements in the Twentieth Century, and History and Theory. He is the author of The Language of Nazi Genocide Linguistic Violence and the Struggle Germans of Jewish Ancestry (Cambridge University Press, 2011). Pegelow Kaplan is the co-editor (with Jürgen Matthäus, Director, Applied Research Scholars, USHMM) of Beyond"Ordinary Men": Christopher R. Browning and Holocaust Historiography (Schoeningh Verlag, 2019) and (with Wolf Gruner, Director, USC Shoah Foundation Center for Advanced Genocide Research) of Petitions Resisting Persecution: Negotiating Self- Determination and Survival of European Jews (Berghahn Books, 2020). Pegelow Kaplan's latest publication entitled Taking the Transnational Turn: The German-Jewish Press and Journalism Beyond Borders, 1933-1943 [in Hebrew] will be forthcoming with Yad Vashem Publications in late 2022. He has also published numerous articles and book chapters on the Holocaust, Nazism and the West German and American protest movements of the 1960s. His work has appeared in English, German, and Hebrew.
Contact: thomaspegelowkaplan@appstate.edu
---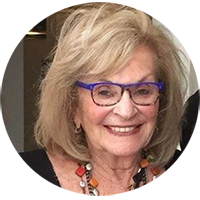 Name: Dr. Miriam Klein Kassenoff
Position: Dr. Miriam Klein Kassenoffis a child survivor and renowned Holocaust Educator. She was born in Košice, present-day Slovakia. After her father managed to escape from a concentration camp run by the Hungarian regime, a Nazi ally, she and her family embarked on a dangerous seven-month-long escape through seven European countries. In 1941, they managed to reach Lisbon and catch a ship to the U.S. Today, Dr. Miriam Klein Kassenoff serves as the Education Chairperson at the Miami Beach Holocaust Memorial of the Greater Miami Jewish Federation in Miami Beach, Florida.
She is also the Founding Director of the Teacher Institute on Holocaust Studies for the University of Miami's School of Education. She has received numerous honors, including the Tikkun Olam Award of the Haitian Holocaust Refugee Project (2016) and an Lifetime Achievement Award by Classrooms Without Borders (2019). During the same year, she was also given a special tribute by the Florida House of Representatives for her work on behalf of the Jewish Community of Florida. Klein Kassenoff has had a long affiliation with the Center for Judaic, Holocaust, and Peace Studies and helped start its Rosen summer symposium for teachers almost two decades ago.
Contact: MiriamK10@aol.com
---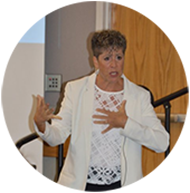 Name: Sheryl Ochayon, JD
Position: Sheryl Ochayon holds a BA in History from the State University of New York at Binghamton and a JD from Harvard Law School. After a long legal career, she began working at Yad Vashem in 2005. Ochayon currently serves as Yad Vashem's Project Director for the Echoes and Reflections program, a program that combines the resources and expertise of three world leaders in education – the Anti-Defamation League, USC Shoah Foundation, and Yad Vashem – with the goal of preparing secondary educators to effectively engage students in Holocaust education through a multimedia program that is meaningful, comprehensive, accessible, and integrated. Ochayon has represented Yad Vashem in different contexts both in the US and in Israel, speaking on various topics at seminars and international conferences. She has made Aliyah to Israel from New York in 1995.
Contact: sheryl.ochayon@yadvashem.org.il
---
Name: Bianca Stigter
Position: Biance Stigter is a writer, director, historian and cultural critic. She made the short film essays, "Three Minutes -Thirteen Minutes – Thirty Minutes (2014)", and, "I Kiss This Letter- Farewell Letters from Amsterdammers (2018)". Bianca is the Associate Producer of Steve McQueen's feature films, "12 Years a Slave," and "Widows". In 2019, Stigter published the book, "Atlas of an Occupied City: Amsterdam 1940-1945." Stigter's feature film directorial debut, "Three Minutes: A Lengthening", World-Premiered at the 2021 Venice Film Festival, followed by Telluride, Toronto International Film Festival (TIFF), and DOC NY. The film was accepted to the 2022 Palm Springs International Film Festival and screened at the Sundance Film Festival. The film had its Southeast Premiere at the 2022 Miami Jewish Film Festival, and won the Documentary Jury Prize at the 2022 Atlanta Jewish Film Festival, and won the Best Documentary Award at the 2022 Virgin Dublin International Film Festival.
Contact:
---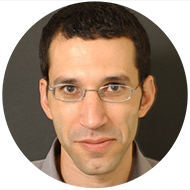 Name: Dr. Daniel Uziel
Position: Prof. Uzielteaches political science and military history in the Ben-Gurion University, Israel. His research and teaching areas of interest include modern German history, military history, history and technology, and culinary history. He was born in 1967 in Israel and studied history and international relations at the Hebrew University, Jerusalem, and Freiburg University, Germany. He holds a doctorate in history from the Hebrew and Freiburg Universities. His dissertation entitled "Army, War, Society and Propaganda. The Propaganda Troops of the Wehrmacht and the German Public 1938-1998" (2001) was published in 2008 in English under the title "The Propaganda Warriors". He has conducted post-doctoral research at the National Air & Space Museum in Washington DC, November 2004-October 2005. This research was published in 2011 in the USA under the title "Arming the Luftwaffe." He also served as Director of Yad Vashem's Photo Archive and as a historical advisor to YV's much-noticed 2018 "Flashes of Memory - Photography during the Holocaust" exhibit.
Contact: duziel@yahoo.com
---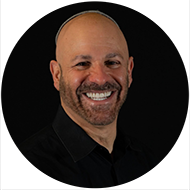 Name: Rabbi Alty Weinreb
Position: Rabbi Alty Weinreb is both the rabbi and cantor of the Temple of the High Country, Boone. NC. He draws from Hasidic, Israeli, and World Music traditions, as well as from contemporary music. He is a singer, composer and multi-instrumentalist. His love of music fills his spiritual life and constitutes a vital and substantial part of his Shabbat and Holiday services. He seamlessly merges modernity with tradition. Rabbi Alty comes from a background of "Black Hat" Yeshivas and Hassidic synagogues. After attending High School at Mirrer Yeshiva in Brooklyn, he spent an additional four years at the St. Louis Rabbinical College where he received a Bachelor of Judaic Studies, and Rabbinic Ordination from Dean Rabbi Yitzchak Kleinman. Rabbi Alty attended Yeshiva University's Belz School of music earning a BA in Cantorial Studies. He prepared many Bar and Bat Mitzvah students from Day Schools, Public Schools and Hebrew Schools. Prior to joining us at Temple of the High Country, Rabbi Alty served as Cantor at the Congregation Shirat Hayam of Swampscott, MA, Temple Hillel in North Woodmere NY and Highland Park Temple in Highland Park, NJ.
Contact: rabbialtytemple@gmail.com
---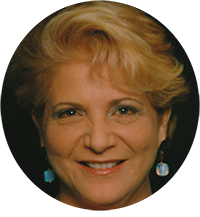 Name: Dr. Racelle Weiman
Position: Dr . Racelle Weiman has received international acclaim and numerous awards for her innovative and groundbreaking efforts in Holocaust education. Her work in diplomacy and international conflict, museums and the creative arts, education and curriculum development, social welfare and minority rights has been sought after in over 30 nations. In addition to North America, she lectures and appears in print and media in the Middle East, Southeast Asia, Europe and Australia. Dr. Weiman has served as director of several institutions in academia and the public sector, recently working on multicultural, interreligious, and international State Department projects on prejudice eduction and dialogue.
She has served on the faculty of Haifa University, Israel, as well as Hebrew Union College in Cincinnati. She was Director of Global Education at the Dialogue Institute of Temple University in Philadelphia. She has curated many exhibits and produced several documentary films on the Holocaust and other genocides.Currently she is producing the film "Indonesian Lullaby: Courage and Compassion in a Time of Hate," and co-writing the play"Honorable Discharge" about a Black army unit in WWII.
Contact: racelleweiman@gmail.com