Teacher-Participants
Teacher-Participants
Name: Melissa "Runell" Carpenter
School: Bladenboro Middle School
Position: My name is Melissa "Runell" Carpenter. I have taught middle grades ELA for 25 years. However, this year I am venturing to the world of high school. I will teach 10th grade English and am scared to death! Actually, I am looking forward to this opportunity and hope to help my students sharpen their critical thinking and communication skills. In my "spare time", I am an avid reader, love to go RVing, and spending time with my family. I have been married for 32 years and have two children and 4 1/2 grandchildren- the newest one will be due early next year.
Contact: runellc@gmail.com
---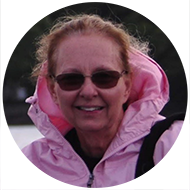 Name: Cindy Day
Position: Currently, I am the Executive Director of the Caldwell Heritage Museum. I come from a middle school counselor background, retiring after 32+ years in the school counselor field.
I come from Caldwell County, having lived here all my life. I received my BA in Human Services from Wingate University and my Master's in Education (School Counseling) from UNC-Greensboro. I worked as a teacher assistant in Caldwell County Schools, then worked in Wilkes County in the same field for a year and a half. In 1986 I was hired as a school counselor at Granite Falls Middle school and retired from there on 1 July 2016. I began as a volunteer at the Caldwell Heritage Museum and became interim director when the then director passed away. I was hired as the Executive Director in May 2018. I firmly believe one must know about where one lives to understand those in the community. I love to read, cross stitch, hang glide (tandem!), travel, quilt, photography, and am a lifelong learner. I have two sons, one of whom is married to a lovely lady, with a sweet grandson who is his daddy all over.
Contact: caldwellheritagemuseum1841@gmail.com
---
Name: Ethan Brooks-Livingston
School: Catawba Valley Community College, Hickory, NC
Position:I am an Instructor of History in the Department of Humanities. A first-generation college student, I witnessed first-hand the power of education to change a person's life, and became an instructor to help students construct and realize their academic goals. I have taught at Catawba Valley Community College since 2016, first as an adjunct instructor before moving to full-time in August 2020. As renowned scientist Carl Sagan once said, "You have to know the past to understand the present," and providing opportunities to encourage students to make personal connections to those people and places of long (or not so long) ago is my goal for each course. I hope, through seeing the real humans of history, through hearing previously unheard voices and untold stories, that my students will come to understand how human (and sometimes how inhumane) history has been, and how life was just as complex and held as many gray areas as it does today. As self-proclaimed history nerd of the 1930s and enthusiast for life-long learning, I hold a Master of Arts degree in Public History from Appalachian State University and a Master of Arts degree in Gender and Race Studies from the University of Alabama.
Contact: ebrookslivingston386@cvcc.edu
---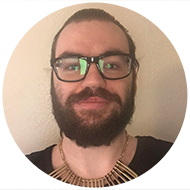 Name: Jordan Ostrum (he/him/his)
School: University of Alabama
Position: I am currently attending graduate school full time at the University of Alabama, obtaining a Masters of Library and Information Science with an Archival Studies Concentration. As a nationally recognized LGBTQ advocate and internationally-cited gender studies scholar, I'm passionate about building a better future by engaging the public with the past. In my previous position as a library assistant, I was honored to host Dr. Weiman and second-generation Holocaust survivor Dr. Janet Hiller for a moderated discussion. I am interested in injecting issues of gender and sexuality into topics of genocide and the Holocaust, and I am deeply humbled to be a part of this Symposium. I look forward to building relationships with my fellow attendees, and to approaching this work from the perspective of Rabbi Tarfon's wisdom: "It is not your responsibility to finish the work of perfecting the world, but you are not free to desist from it either."
Contact: ostrumjordan@gmail.com
---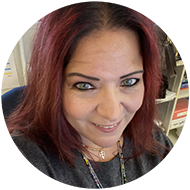 Name: Dr. Nicole Pollino
Position: I am Dr. Nicole Pollino! I am a Florida Native. I have 2 boys (16 & 13), a husband, and an English Pointer puppy named Archer Davidson Pollino. I have a BA in Psychology (FSU!), a masters in reading and a doctorate in Youth & Child Studies (NSU). I just completed my 29th year teaching. I currently teach Honors/AP English, grades 9-12. I also teach religious school at my synagogue, Judiacs as well as Holocaust. In my spare time (what's that???) I love the beach, attending sporting events and to read. I am honored and excited to participate in this Holocaust Symposium.
Contact: nicole.pollino@browardschools.com
---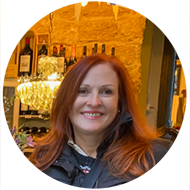 Name: Golda Retchkiman
School: University of Miami, Aventura, FL
Position: My name is Golda Retchkiman and I was born and raised in Mexico City. My grandparents were from Russia and Poland and moved to Mexico just before the outbreak of the Second World War. I grew up listening to my bubble's stories about her life in Poland and how she had been the lucky one because she was the only member of her family that left Poland before the Holocaust. She would show me pictures of her family while crying telling me that all were all murdered in Auschwitz. Furthermore, since I went to a Jewish Day School, I learned about the Holocaust at a very young age. Hitler, Mengele, gas chambers, crematorium and six million Jews were common concepts for me. As you can imagine, all these factors lead me to always care about the underdogs. I graduated from Universidad Iberoamericana with a Bachelor of Arts in History. I moved to Miami, Florida in 1993 where I continued my studies receiving a Master's in Social Studies Education and a Master's in Special Education from Florida International University as well as an Endorsement in Gifted Education & Autism Spectrum Disorder. Last year I obtained another master's degree, this time in Holocaust and Genocide Studies from Gratz College and currently, I am pursuing a PhD on the same subject. I have worked as a History, Jewish Studies, Hebrew, and Special Education teacher. I have been to Poland 6 times, three as a volunteer with the March of the Living and one with a program that was launched two years called In Humanity's Footsteps. I also volunteer at the Holocaust Memorial in Miami Beach and two years ago I started teaching a Holocaust course at University of Miami since I feel morally compelled to spread the message of the consequences that hate can create. I enjoy traveling, reading, and watching foreign movies.
Contact: goldy.zaava@gmail.com
---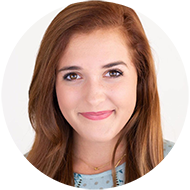 Name: Athena Sarantis
Position: First I would like to say how honored I am to be participating in this symposium. Ever since I was a child, I hyper-fixated on that brutal time in history as well as Jewish culture. Recently I discovered that I am partially Jewish, ancestrally, which makes my passion for this subject even more so than before. Thus being a teacher, I know that children's experiences, traumatic or not, at their young age are unique and valid. I believe it is essential that children's voices be heard especially in times of challenges and despair.
Contact: athenasarantis@gmail.com
---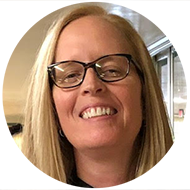 Name: Jennifer Thomas
School: Mary E. Phillips High School in Raleigh, N.C.
Position: I am a teacher at Mary E. Phillips High School in Raleigh, N.C. We are an alternative school for at risk students and I teach all grades 9-12. I teach our Honors Holocaust and Genocide Studies class. I have been at the high school level for 4 years, but before that I taught at a similar school in the Middle Grades setting for 11 years. While there I taught 7th grade English and Social Studies and attended the Belfer National Educator's Conference at the USHMM to help me incorporate Holocaust material into those classes. Most of my students have not even heard of the Holocaust when they come to me. I saw this gap in learning early on in my career at the alternative school level and have tried to learn as much as I can, since then, to help me fill it. Fun fact: I am an App. State Alum.
Contact: jthomas2@wcpss.net
---
Name: Mary Traphagan
School: Chadron Middle School in Chadron, NE
Position: I have been studying the Holocaust since I was in the 8th grade when my history teacher showed a video of the cleanup of Auschwitz Concentration Camp. I have been in public education for 30 years, teaching 7-12th History. Currently teaching 7th and 8th grade Social Studies and History at Chadron Middle School in Chadron, NE. I have been able to create and teach a semester class on The Holocaust to high school students using a variety of sources. I have always been a continuous learner of Holocaust Studies from the time I was 13 years old until present (57yrs). I have used all the education I have accumulated to apply to the education of my students and anyone who is interested in this study. I am a member of the Institute of Holocaust Education of Nebraska (8 years) and my territory is the panhandle of Nebraska. Through this program, I have had opportunities to present to high school students, community groups and present at The Graves Lecture Serie at Chadron State College.
Contact: jerrymary.traphagan@gmail.com
---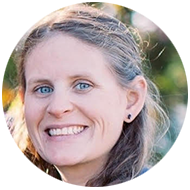 Name: Alison Vick
School: Pellissippi State Community College, Knoxville, TN
Position: I am a History professor at Pellissippi State Community College in Knoxville, TN. I hold a Masters Degree in European History, with a concentration in German and Eastern European History. After my first year of doctoral research about war crimes of World War I, I spent a month in Germany and Poland where I visited Auschwitz, Dachau, and Plaszow. I currently teach World, Western, and U.S. History to college freshmen. Additionally, I am a Teaching Fellow for the Tennessee State Holocaust Commission.
Contact: abvwwi@gmail.com